This post may contain affiliate links. Read my disclosure policy here.
Are you addicted to Instagram too? It's easy to get hooked on such a fun app.
With so much visual stimulation in the world, Instagram lets me fill my cell phone up quickly with really interesting pics that I can fire off to friends and family on Facebook in real time!
But what if you want to print those photos out instead of sending them via internet?  The folks at StickyGram thought about that too and came up with a great option…they will turn your Instagrams into magnets!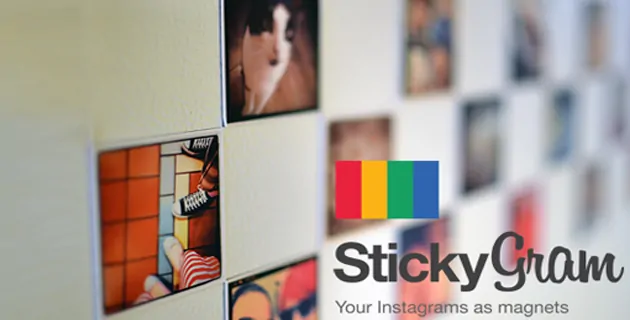 StickyGram
has taken one of the best phone apps out there and mixed that technology with a lifestyle product that's pretty much a staple in everyone's house or office. Who doesn't have magnets on their refrigerator or in their cubicle?  And how much more enjoyable is it to look at your Instagrams in magnet form than some business card magnet from your insurance guy?
Think of all the different ways you can incorporate your StickyGram magnets into your everyday life!  Here are a just a few ideas:
Family Reunion Keepsakes – Send out a set of magnets to every family attending the reunion that includes different Instagrams from the events?
Wedding Keepsakes  – Include a picture magnet in your wedding gift thank you notes.
Teacher Gifts – Give a teacher a set of magnets with Instagrams of class activities that took place throughout the year.
Birthday Parties – Send a magnet with pics of the party to each party guest. Kids will love these!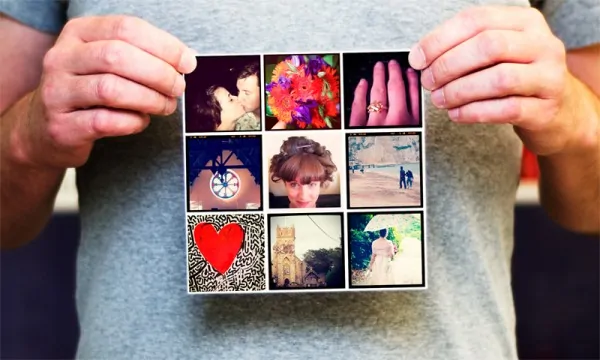 With just a few simple clicks, StickyGram can turn your Instagrams into permanent little pieces of history that evoke memories of wonderful events and beautiful places.  The magnets come in sheets of 9 mini pics, 50mm X 50mm in size and cost $14.99 per sheet, which includes free worldwide shipping.
Ordering is a breeze!  Just
log into StickyGram
with your Instagram info, then pick your favorite Instagram pics and drag and drop them to your selection board. Use your credit card or PayPal to check out and then enjoy your magnets when they arrive!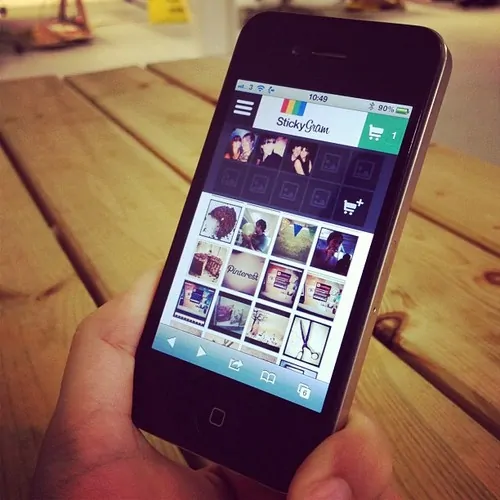 They even have a mobile app so you can order them right from your phone!
StickyGram
has taken the "capturing the moment" thing that Instagram started to a whole new level.  How much fun is it to take a photo from your cellphone and turn it into a miniature, personalized piece of art to share with friends and family!?!  And seriously…refrigerators around the world are surely grateful for the modern update to their magnet decor!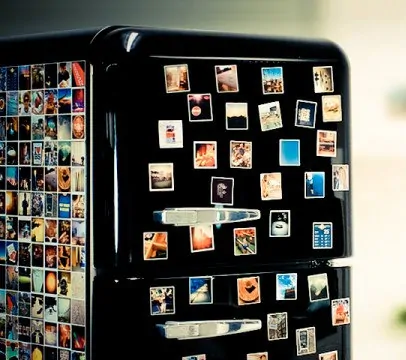 Disclosure:  I was compensated for this promotional post by StickyGram. The opinions I express in the post are honest and are always my own.  
Written by 5 Minutes for Mom contributing writer, Geri Chase.  Geri is mom to 2 hilarious boys and wife to an insanely funny husband, all of whom like to remind her that the fact that she is a girl does not give her immunity from their testosterone induced humor.  While she pretends not to be amused, she secretly laughs herself silly over their antics and frequently blogs about life and family friendly products over at I Am Boymom.