This post may contain affiliate links. Read my disclosure policy here.
Last week, I had the privilege of speaking with Julie Locke, the mother of Dax Locke who was diaganosed with leukemia. A movie was made about their struggle — The Heart of Christmas.  Dax loved Christmas and the lights, so in October, just a few short weeks before he passed away, his mom and dad decorated their home for the holidays. When their neighbors found out why the Lockes had Christmas decorations up before Halloween, they came together to give Dax an early Christmas, and that story inspired the heartwarming film starring Candace Cameron Bure, "The Heart of Christmas" and the Matthew West song, "One Last Christmas."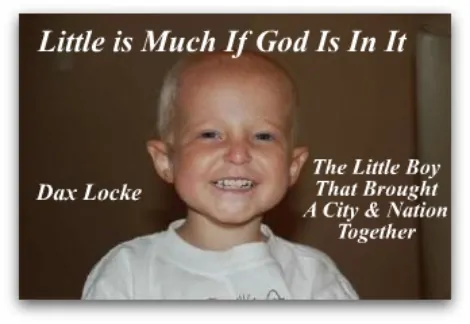 I spoke to Julie about the loss of her son, the people that came together to show their support, and the foundation she has created to give back to St. Jude Hospital, with thanks for all they did to help Dax.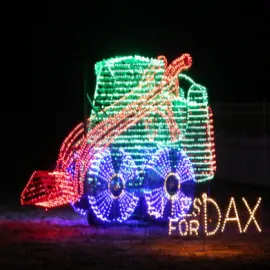 I also asked her about the movie and whether it has helped her to heal from the death of Dax or not. She said,  " It has been so peaceful for me to know that my son's life can help other people realize the importance of family and what love is really about," she told me.  "Dax was so strong.  He was two and he was sick a lot.  But kids don't sit there and complain like we do.  Seeing him so happy and full of life made me a stronger person.  He was suffering, truly, but he always wanted to dance and be happy.  I tried to let him see me being happy because that's what he did for me."
Julie blogged their journey on the
Caring Bridge website
. She started this because everyone wanted to know how Dax was. This was a way she could keep them informed without always being on the phone.
She hopes people who see the movie will be reminded that "it is important to cherish every moment with your family, because that is what life is about. Life  is about relationships and loving one another and helping one another.
Here is how you can help
Julie has made it her goal to raise 1.6 million dollars for St. Jude. This amount funds this facility for only one day. To date, Julie has raised $632,000 and could definitely use your help in spreading the word about Dax's fund so that other families can experience the same thing.
Will you help this holiday season? Let's all pay it forward in memory of Dax.