This post may contain affiliate links. Read my disclosure policy here.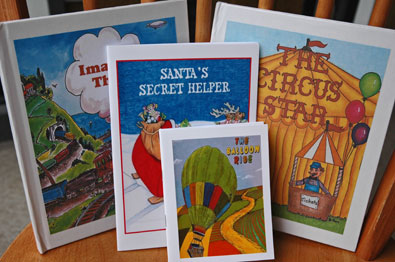 Let Santa bring your children some books written just for them.
These personalized books from Jiff-e-Books are priced perfectly for stuffing stockings.
The books come in three different sizes and our personal favorite is the adorable envelope size.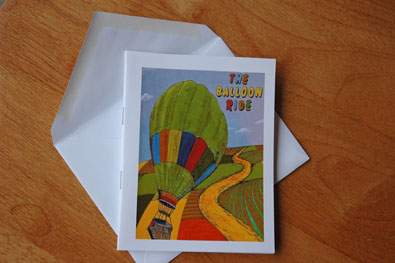 These little books are the ultimate stocking stuffer. And since they only cost a few dollars, you can stuff a bunch of them in each of your children's stockings.
Your kids will love that Santa wrote them each their own special books for Christmas.
Jackson and Julia give these books two thumbs up.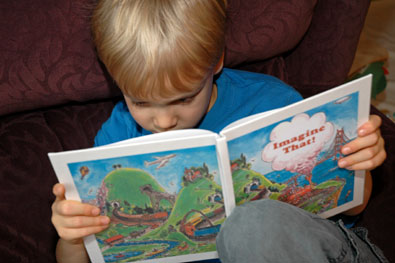 Jackson curled up to enjoy both his books, The Balloon Ride and Imagine That, as well as Julia's books, The Circus Star and Santa's Secret Helper.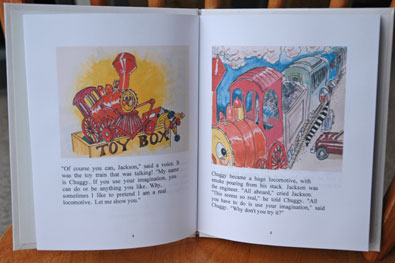 Their website shows all the most popular titles, and when you click on the details for a book, you can select the book size and enter in your child's name, age, nickname, friend's names and more to create a wonderfully personalized story.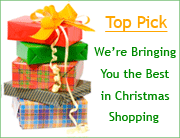 These books are so affordable! With prices like these, you can use them as gifts for birthday parties or Christmas presents. And the envelope size would make a great "goodie bag" gift at your child's birthday party or for sending a child a special little surprise in the mail.
The three book sizes are:
Deluxe, Hard cover book: $13.95
Large, Soft cover book: $6.95
Mini Book: $3.95
You can even create two personalized books for free at their website for your children to read online.
Also, if you're interested in starting your own home business selling personalized books, visit their site and find out how.