This post may contain affiliate links. Read my disclosure policy here.
Any mom who has kids knows how hard it can be to juggle life, work, and family. I just recently spent some time talking to another Avon mom, Michelle, and she definitely has her hands full. Her home is filled with laughter and love thanks to the 8 children that she has.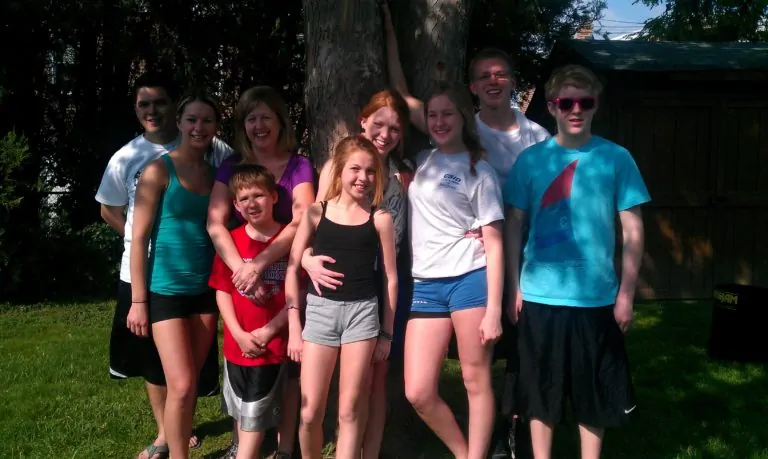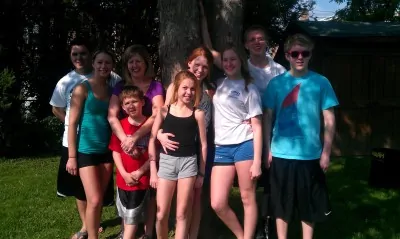 About Michele
Michele is a single mom of 8 children. She sells Avon and is an Advanced Unit Leader and a full time Mom.  She has been selling Avon for 22 years and uses the money she makes to pay for her  children's catholic school education.  She truly loves Avon and all the company has to offer! You can visit her Avon store by clicking HERE.
An Avon Mom with a Busy Life
Raising a family is pretty much a full time job, and you have that and more raising 8 kids! How do manage that and selling Avon at the same time?
Some days it is very difficult to manage my family and my business. I am now a single mom with 8 children ranging in ages from 23 down to 9. Even though the older ones work or go to school, they still need Mom to help them with something. I have a calendar that I write everything down, because I will forget. The calendar helps me to arrange the children's school and activities, my Avon deliveries, and my house errands. So far, the calendar and organization are the key for my success.
My kids all help at some point, whether it is a delivery on their travels, delivering a brochure, stamping the brochures and preparing my mailing. Or while I am doing that they help with household chores. They all step in and we all work together.
What made you decide to start selling Avon?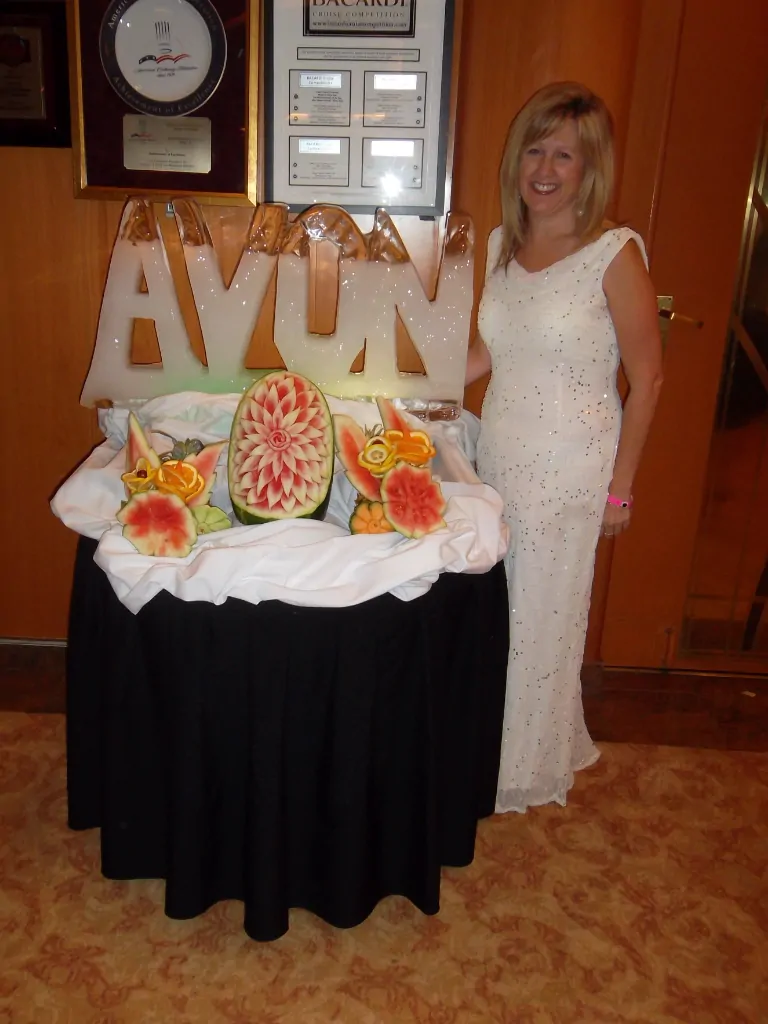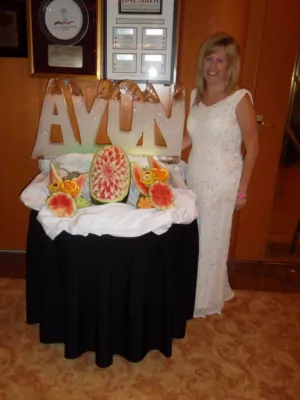 I decided to sell  Avon when I was expecting my second child. I was very shy and I thought it would be good for me to get out and meet my neighbors. It would give me something to do with 2 babies. I had never even heard of Avon till I walked into the office and they handed me 10 brochures and a purchase order. I sold 1 lipstick my first order and then I kept on going. I love Avon and it has given me confidence and has brought me out of my shyness. I am now an advanced unit leader helping other women to become Avon representatives.
Because you have such a large family, how do you balance the work load and family time?
I work around my children's school schedules and activity schedule.  I do my deliveries during the day when they are all in school. When they come home, we work on homework and dinner and then off to activities. I try to pack my orders and get them ready for delivery in the evenings so I can start my day when they all leave for school. It works most of the time. of course sometimes we make deliveries or pick ups along our travels.
How do you make time for YOU since you are an Avon representative as well as a mother to 8 children?
I have to make time for me. I do try to get out at least once a week. I found that if I step back from being a Mom and Work and take a day off or just a break from the every day bustle for a few hours, that things go smoother.  Moms need a break from the everyday life. I learned that years ago when my children were babies. I am happier when I can take a break, walk away and regroup. I then do not feel as overwhelmed as I may get some days. It can be quite a challenge trying to manage my home and work life.
Since you have such a big family, what tip can you offer our readers about balancing work and family life?
I think the best advice that I can give is organization. Being organized is key to balancing work and family. If you do not have a plan, I have found that I become overwhelmed and frazzled.  Keep a calendar of all events work and family to plan your days. And whatever you do not finish, just move to the next day. I find that setting small goals that I know I can reach, I will succeed.  Stay positive and keep moving forward.
Thank you Michele for sharing your life with us!
It seems like Avon is a great way to earn some extra money. What do you think?
We are working with Avon in a partnership. All opinions listed are our own.