This post may contain affiliate links. Read my disclosure policy here.
Our second (and last) child was born in October, so a couple of weeks ago I gleefully packed up my maternity clothes.
I had worn the same maternity clothes – with the exception of some clothes given to me by a friend and some I had to buy, since I wasn't pregnant in the summer last time – through two pregnancies and I'm pretty sick of them. If I weren't so frugal I would have bought more new pregnancy clothes this time so I could dump the frumpy bump.
Maternity clothes aren't known for being especially fashionable even though, in my experience, pregnancy is a time when many women could use a little help feeling good. Morning sickness isn't exactly sexy.
For all you pregnant mamas out there, the ASOS maternity wear giveaway can help you feel great without having to spend a bunch of money right before Christmas. ASOS is a global online fashion and beauty retailer and the ASOS maternity clothes are gorgeous. As in so nice I almost wish I were still pregnant!
Check out this skater dress: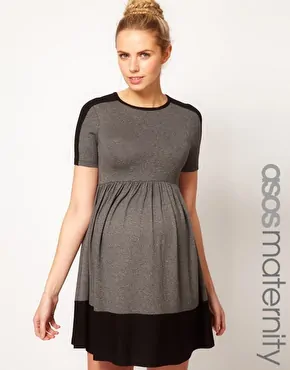 Or this one, which would be a great Christmas party dress: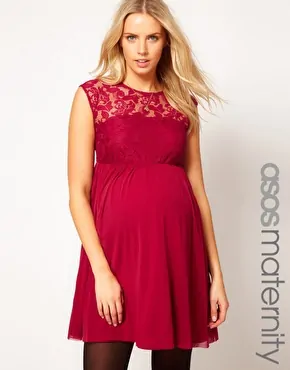 Need something more casual? I could live in this sweater (which has an awesome split back):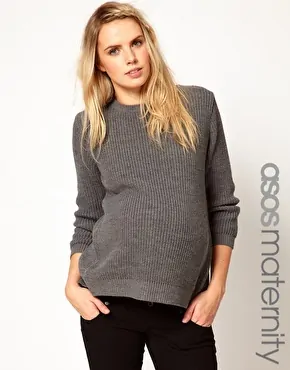 I could go on and on sharing some of the nicest maternity clothes I've seen, but let's get to the good stuff.
ASOS has 7 summer essentials to give away to get you ready for any Christmas occasion. They're based in Australia where it's summer, of course, but you could make these pieces work no matter where you live.
Entering is easy…and fun!
1. Scout the ASOS site to create your favourite maternity look.
2. Post that look on your blog, link your favourite item back to the ASOS product page.
3. Paste a link to your post into the comments section of this post and you're entered.
The deadline to enter is December 15, 2012 and the winner will receive her items before Christmas.
Happy browsing! We're looking forward to seeing what you choose.