This post may contain affiliate links. Read my disclosure policy here.
I recently had the opportunity to use Me in a Tree, a website designed for busy families. My family definitely fits that bill, especially with the holidays ahead of us!
I have tried various methods of organizing our family events in the past: a planner, a calendar on my phone, a calendar on my computer. None of them have been a great success.
What makes this website so fantastic is that it is so much more than a calendar.  It not only organizes your events, but your entire life!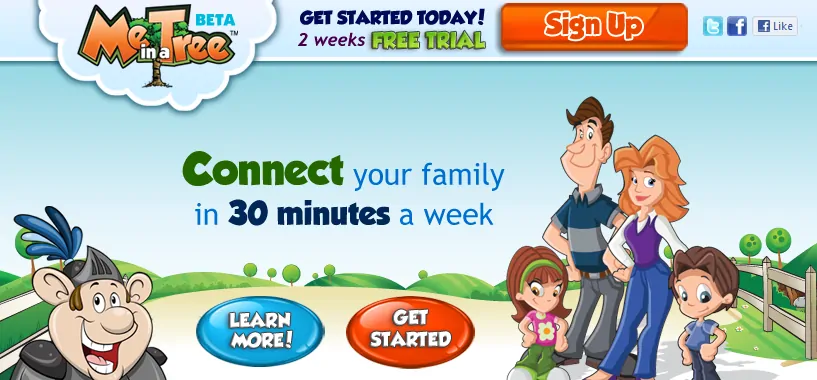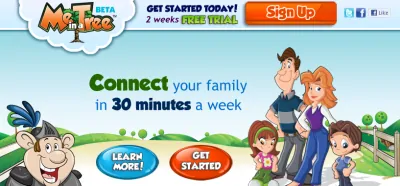 Need a chore list for each family member? Check. Need to know when each family member has an activity? Check. Want to remember memorable events or special moments in a meaningful way? Check.  Want to connect with your family? Check!
Me in a Tree offers so many elements to not only keep your busy family organized and on schedule, but to keep them connected. One of my favorite aspects was the Family Huddle time.
This feature allows you to set aside a time once a week to get together as a family to discuss various things such as schedules, or problems. You are even given challenges by various characters from the Me in a Tree Website.  This turns a boring meeting into a fun family-bonding experience.
Getting started with Me in a Tree from Me in a Tree on Vimeo.
Each family member can create their own Avatar and can access the website.  Family members can even take assessments to learn what their strengths are.  I love the positive spin that this website puts on family life.  It really helps you to focus on fun, rather than stress about your busy schedule.
Speaking of schedules, the calendar is designed in an incredibly organized manner.  You can specify if the event is for the whole family or individual members and it color codes each person or group.  This will allow you to see where events might overlap, something that could easily slip a busy person's mind. You can even sync your google or outlook calendars with your Me in a Tree calendar, which will save you even more time!
All in all, this program is very well-done.  The kid-friendly design can help teach kids responsibility and the importance of organization. The useful pages can help keep busy moms stressed.  The fun activities can bring families together.
I highly recommend looking into this website.  In fact, they are currently offering 50% off of their monthly fee!
Enter to win
10 readers are going to get their chance to win a one year membership to Me in a Tree! Use the Rafflecopter below to enter this giveaway. New to Rafflecopter? Watch this 45-second video on how to enter!
a Rafflecopter giveaway
Jenny blogs at  www.thesweetstuff.blogspot.com all about her home, family (husband and sweet baby girl), being a mom, crafting, cooking, my faith in God, and more.