This post may contain affiliate links. Read my disclosure policy here.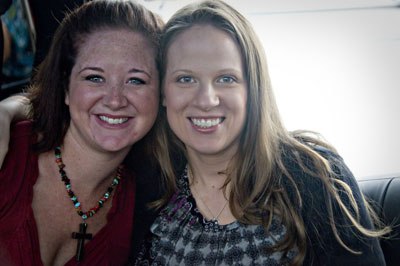 Rachel from A Southern Fairytale and Janice during the
Kraft Mom Blogger Event.
The fabulous Kim Becker from Mommy Knows shot this photo while we were en route to the event at Kraft headquarters in Chicago. Thanks so much Kim – I love it!
I had a great time in Chicago – read here why I decided to go.
I think http://www.mcklinky.com might be down right now… please add your link as a comment at the moment until it comes back up…
Now it's your turn…

Thanks to Uisce for creating Wordless Wednesday.
Technorati Tag: Wordless Wednesday


Written by Janice.
Remember to sign up for our RSS Feed.