This post may contain affiliate links. Read my disclosure policy here.
This time of the year is my absolute favorite time of all. In my home, there is always some type of holiday baking going on. In fact, the tradition in our home is to invite our friends over and host a cookie swap! Cookie Swaps can be a ton of fun, and everyone walks away with a wonderful variety of delicious home baked goodies.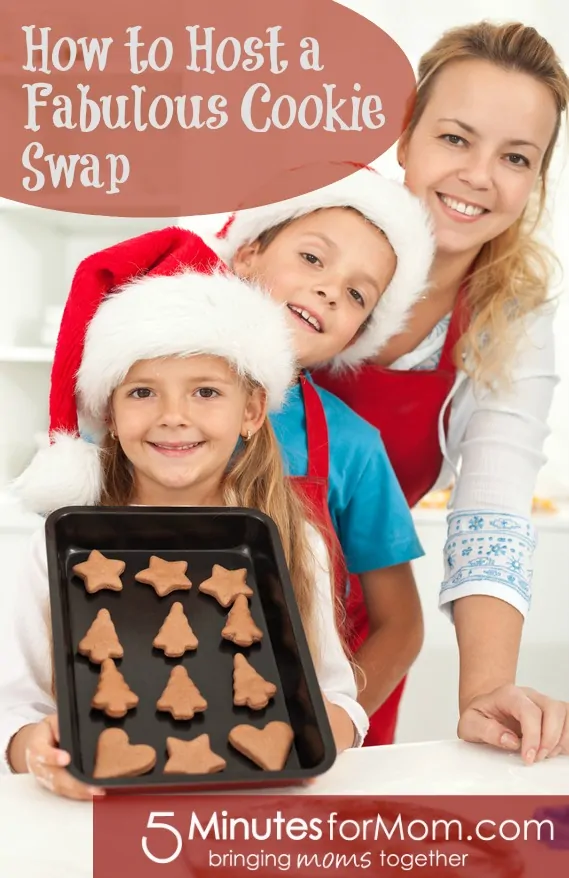 How to Host a Fabulous Cookie Swap
Here are my favorite tips for hosting a fabulous cookie swap!
Rules:
Everyone should bring 5 to 6 dozen of their favorite cookies. When I host one, I try to make 3 different kinds, but if you want, you can just make one kind, but be sure to make at least 5 dozen.
Don't Bake too early:
If you are going to bake your cookies a few days in advance, try to choose cookies that will last longer and still taste delicious. The best time though is bake them just a few hours before you take them to the swap so that they are still fresh!
Create fun invitations:
Enlist your creative child to make your cookie swap invitations. Include all the party info as well as what to bring. Especially make sure to include how many dozens to bring.
Give out a fun party favor:
Create an adorable keepsake gift by having everyone send you all their recipes ahead of time. Create an e-book and give them out to your party guests.
Create a packing station:
Set up a really neat station with packing boxes, ribbons, wax paper, and more so that guests can carry all their goodies home in one package.
Have fun baking your cookies!