This post may contain affiliate links. Read my disclosure policy here.
My toddler Olivia makes me laugh on a minute by minute basis.
She adores her Mr. Potato Head — especially his "sunglasses," as she calls them.
One day in August, I simply had to grab a camera and capture her antics. (For those of you who might be curious, at the time I had not replaced my stolen Canon 40D. So I took these photos with the Sony DSLR that I received last year at the Sony Mom Blogger Event.)
On this hot summer day, Olivia went and got her toque, (yip – that is Canadian for a winter hat,) put on her Mr. Potato Head "sunglasses," and got one of Jackson's old toques for me to wear!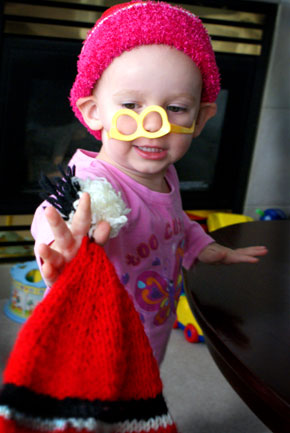 For Mommy!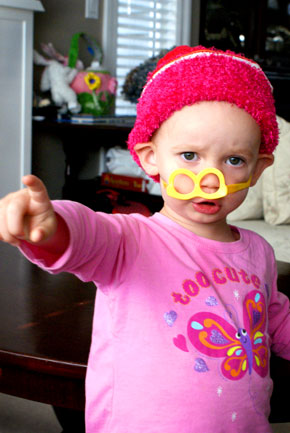 When I didn't eagerly put on the toque, Olivia insisted.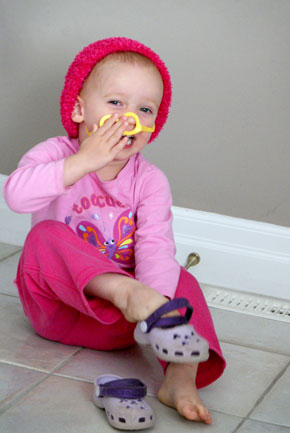 After I had on my toque, Olivia got ready to go outside…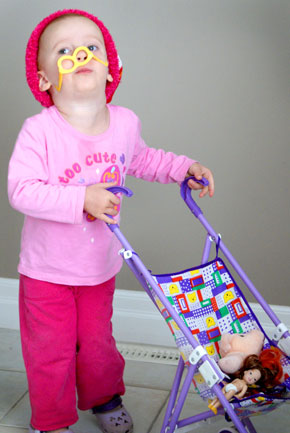 She got her stroller — she loves her stroller — and we went for a walk in our toques.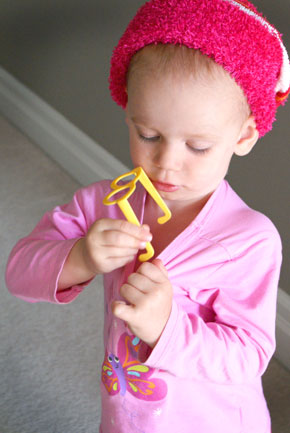 When we got back, Olivia decided to hang her "sunglasses" on her shirt.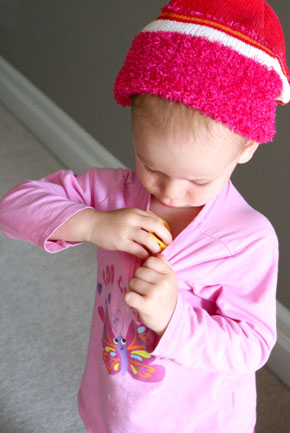 Only problem was, she kept putting them inside her shirt, not hanging on it.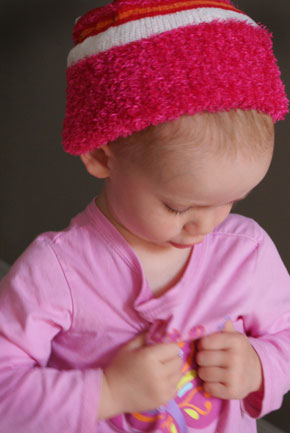 I tried to show her how to do it, but Olivia wouldn't have it. She would do it her way!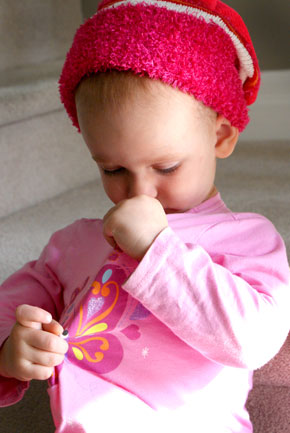 "Wait a second… now where did my sunglasses go???"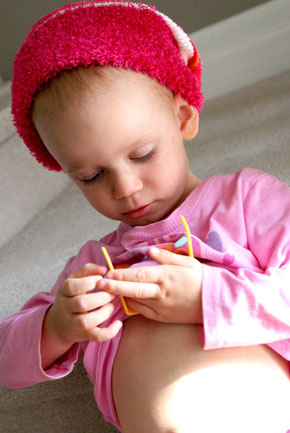 "How did they get down here?"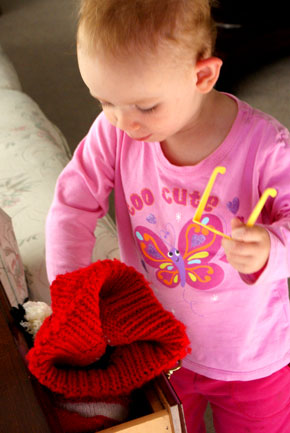 When Olivia was finished, she was a responsible little monkey and went to put our toques and her sunglasses "away" in a small drawer by our front drawer. How very grown up of her!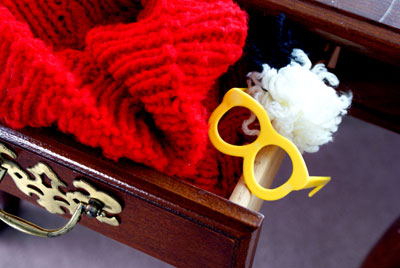 Olivia — you are priceless!!!