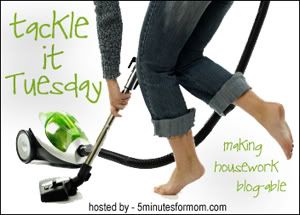 Packing, unpacking, and repacking. So far that is what my summer has been all about.
I am not complaining — don't get me wrong. I have had some wonderful time with my family and now I am scrambling to get ready to head to BlogHer to hang out with so many fabulous fellow bloggers. So I am whistling while I work!
BUT, the packing, unpacking and repacking is not my favorite part.
Right now my living room features my half unpacked suitcases and piles of clothes and miscellaneous items that I need to repack for BlogHer.
And did I mention I just got in Sunday night at 1am? And did I mention that during a good chunk of July I have been without internet? Yes, to say that I am behind on emails and work is such an understatement, that I can't even find a metaphor. Besides, I don't have time to even begin to think of one… did I mention I have too much to do?!?
Truth is, the packing is the least of my worries at this point. I have posts to write and emails to answer… and I fly out on Wednesday. Yes — it is totally undoable.
At least some other folks out there are more organized than I am, and I will be using their tools to figure out when I am supposed to be where at BlogHer.
So if you too are scrambling to get ready for BlogHer, check out this party guide from Kirtsy and this unofficial BlogHer planner from One to One Network.

THANKS so much to our BlogHer sponsor Toshiba and to our video sponsor Kmart.
And, also thank you to my Mompreneur sponsors for Business BlogHer, Faith Baby and Nature's Baby Organics. We really appreciate your support and we are honored to represent you!!!
IF YOU have a BlogHer sponsor, or you are still looking for one, we have a post for you to link up with your BlogHer sponsorship posts!
And since I KNOW you all out there are way more organized than I am this week and you have some fantastic tackles to show off, make sure you link your tackles in the Mr. Linky below!
Each week on Tuesday, we are posting before and after pictures of a project or trouble area that we tackled this week.

Find out more about Tackle It Tuesday here.
The project can be little or big – whatever you want.

Basically, Tackle It Tuesday is about giving ourselves incentive, deadlines and satisfaction in getting our household tasks done.

(It doesn't even have to be housework… just whatever is on your To Do list.)
If you tackled a project this week, just add a comment and add your link below.
Happy tackling ladies…
Written by 5 Minutes for Mom co founder, Janice Croze.