This post may contain affiliate links. Read my disclosure policy here.

Remember that word from junior high or high school? Maybe I'm dating myself, but when I was in junior high the last thing you wanted to be called was a "poser." Well, I've now become one…as a photographer at Teen Identity Portraits. As a professional photographer, I enjoy capturing real moments in a photojournalistic approach. However, when shooting portraits, particularly for teen and senior portraits, it's just not realistic for every moment to be "real." That's where posing comes in.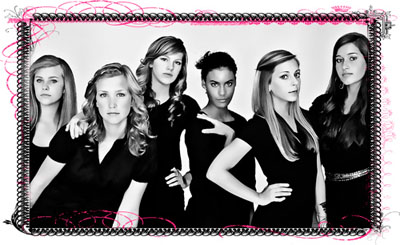 Think about what you do automatically when someone holds up a camera to take your pictures. Okay, after you try to run and hide. If you can't get away, what is your natural instinct…stand stiff, straight toward camera and paste a cheesy smile on your face. Right? Well, those aren't the kind of images I want to capture. And probably not what you want to capture either.
I'd like to give you some ideas so you can start posing your subjects better…and yourself! It's the easiest way to lose ten pounds, get rid of double chins, and hide many other "flaws."

Tasra's Top Three Posing Tips
Create Triangles:
Triangles create space and a form that minimizes. For example, with one hand on the hip, you create a triangle in the space between your arm and body. With legs crossed about a foot apart, you create a triangle with between the ground and where your legs cross. That triangle not only minimizes, but standing with your legs crossed will also minimize your hips! Who doesn't want that?
Give it a try in your full-length mirror. Stand with your legs slightly apart like you normally would. Look at the width of your hips. Then cross your legs about a foot apart and look at the width of your hips. It significantly slims them.
Emphasize & Minimize
Take stock of the greatest assets of your subject (and you). Always remember that a portrait is a portrait of the eyes, so whatever you do, make sure you're capturing the eyes. Beyond that, keep in mind that whatever is closest to your camera will be largest. You probably already knew that right? But are you keeping it in mind when you pose your subjects or pose yourself?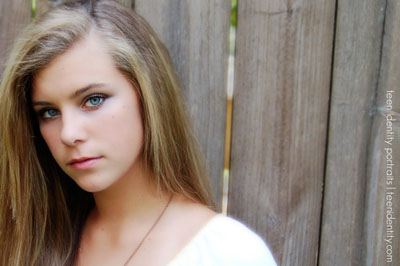 With just a slight shift in weight of the hips to the back, you can minimize your lower body and emphasize the upper body and face. This is great for most subjects. However, if you're dealing with young children who may have tiny bodies, but (how do I say this)…heads that they haven't grown into yet. If that's the case, you'd actually want to have the body forward and the head slightly farther back. Also, I've photographed teens who had tiny bodies and it starts to look awkward if they aren't positioned correctly. So, assess the subject and then help pose them so their assets are being emphasized.
Use Props:
You may be wondering what props have to do with posing. There are a few benefits:
Leaning on something or holding something often makes us feel more comfortable, with a sense of security.
If you have a chair to sit on or lean against, it allows for great flexibility in posing with the added support.
Props work great for adding color, excitement, fun, and for hiding anything that needs to be hidden.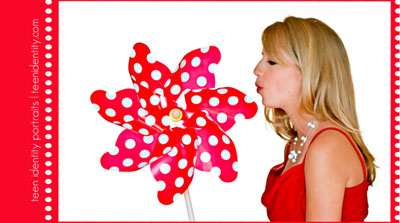 Bottom line, get creative. Think before you snap. While we have the freedom to take as many images as we'd like with digital, you don't have to. Often we get on automatic with our shooting and don't really aim for the best image, we take whatever comes. Join me in the world of "posers" creating images, instead of just capturing them!
Tasra Dawson is a professional photographer, author, and coach. Connect with her on Facebook, Twitter, and on her blog (Real Women Scrap) where you can get more tips and inspiration on photography, scrapbooking, and life as a busy mom. Not to mention great contests and giveaways happening nearly every week! Visit now.