This post may contain affiliate links. Read my disclosure policy here.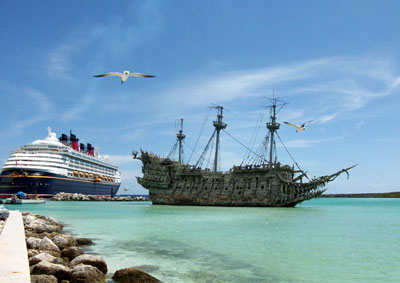 If you happen to read my post the other day, you know I lost my camera bag with my beloved Canon 40D in the airport on my way to Orlando.
BUT, Kodak is the sponsor of the Disney Channel Summer at Sea, and they were so kind as to lend me a M863 digital camera!!! THANKS KODAK!
Here is a shot I took today of Castaway Cay, featuring the REAL ship from the Pirates of the Caribbean, alongside the fabulous Disney Wonder.
Thanks to Uisce for creating Wordless Wednesday.
Technorati Tag: Wordless Wednesday
Now it's your turn…
Written by Janice.
Remember to sign up for our RSS Feed.