This post may contain affiliate links. Read my disclosure policy here.
If you are like me, you probably have tons of pictures of your kids from every holiday possible. Maybe you've thought I'd like to scrapbook but I don't have the time to make full pages right now.
Well this post is just for you! Here I'll share how to make a mini album that not only will be fast to create but easy.
I like to create with what supplies I already have at hand. I feel as long as you have an assortment of colors that go with the theme/Holiday you are ready to create.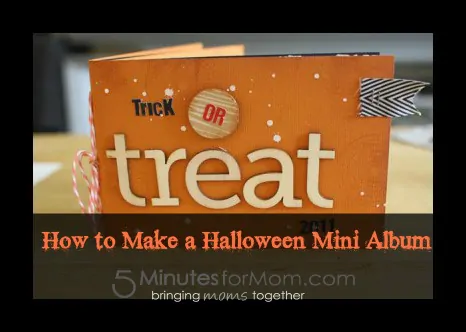 Materials Needed
Cardstock
Accessories: Letter stickers (It's fun to mix them up) Washi tape and any extra embellishments you'd like to add
Photo Prints
Fibers/Ribbon
Ink
Tools: Paper trimmer and adhesive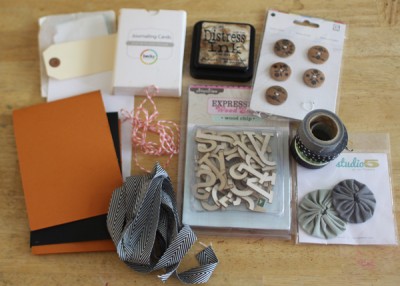 To get started I cut down my 12 x12 cardstock into 4×12 inch strips. I wanted to make a small mini album so I only used three strips. Two from the orange cardstock and one from the black.  The rest of the cardstock I will use to make cards my kids can give their friends with a little goodie bag as a treat.
To bind the album I like to use twine. Once I have folded and created the booklet  I mark the middle with 3 dots where I should insert my twine.  Once I have done this I tie a knot and I'm ready to get started to create my mini album.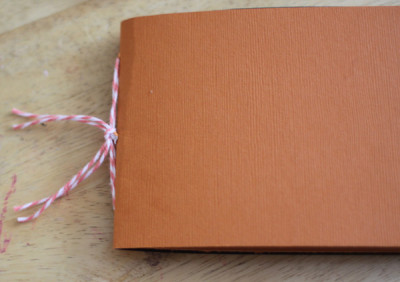 I decided that since my kids costumes had so many different colors I would edit them into black and white which makes it easier to coordinate  with any  embellishments I would be adding.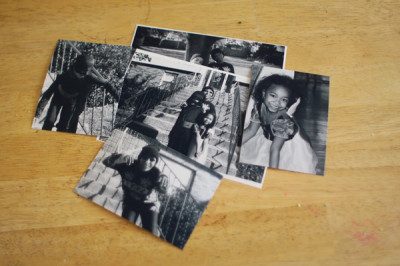 To decorate my cover I started by distressing and stamping my front.  Ink and stamps are a way of decorating without adding too much bulk. When you use the same ink of your cardstock it gives a soft effect.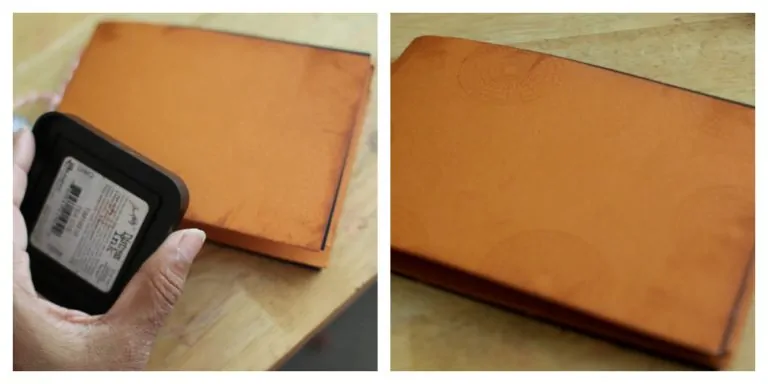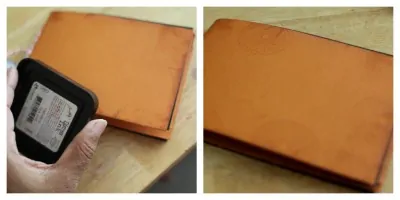 This is what I ended up after I finished decorating the cover.  I created my title with wood letters, sticker letters and added a spritz of color. For the spritz you can use any paint you have and just sprinkle color by using a paint brush tip to give a splatter look.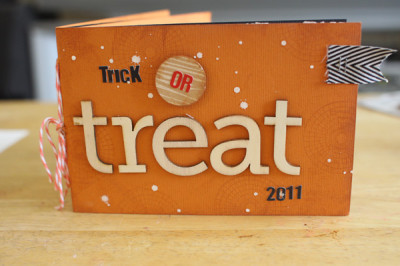 This is my first page  I used a large 4×6 picture to use as my focal point to start to tell my story about last year's Halloween. I used a flair with the sentiment to start the story.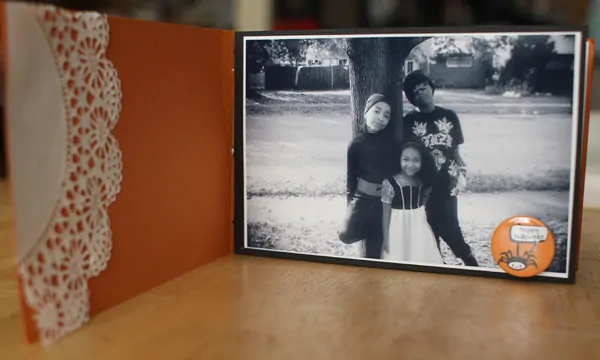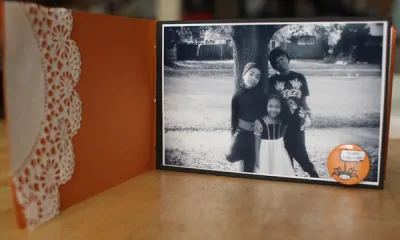 To be able to document each of the kids I used a page for each. I used my trusty journaling cards and used washi tape to decorate each of the cards.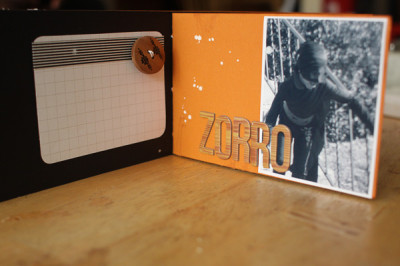 Using different letter fonts is a way to also highlight what you want to showcase and a way to use your letters you might have left over.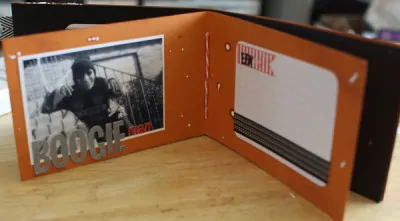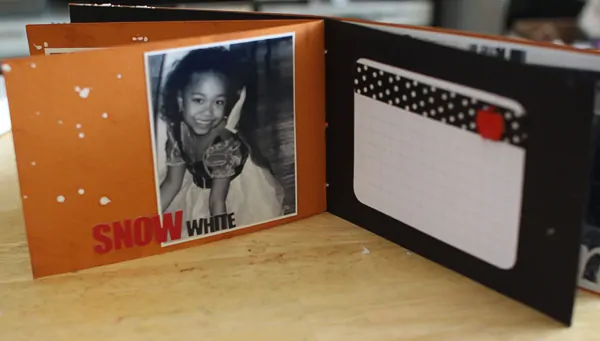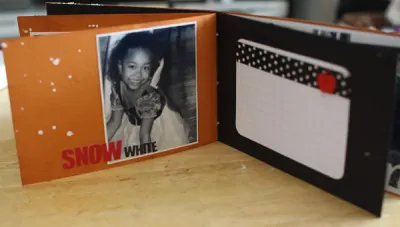 To tie in the first page with my last one I once again used a 4×6 picture to end my little story. I left the journal cards blank so I could write what I wanted later which also helps the process of getting the album complete easier and faster.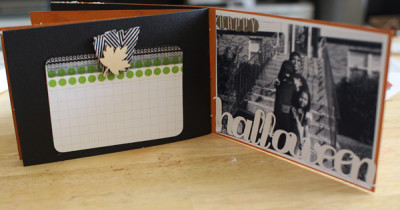 I hope you enjoyed this little mini album and will create your own mini to document your Holiday or event you might have plenty of pictures of. I love to be have them to display and share with family and friends. This is a wonderful way to not only document your memories but have your pictures tell your story.