This post may contain affiliate links. Read my disclosure policy here.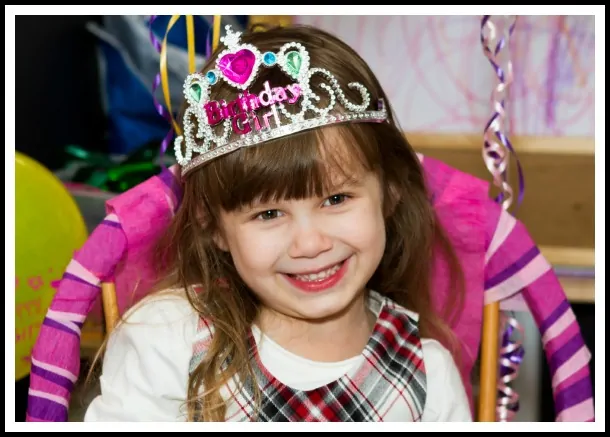 Happy Birthday to my sweet Sophia. You're 5. A Kindergarten girl.
Sophia the best word to describe you is sweet. You are such a fun, happy little girl whose sweet smile literally lights up your face and your eyes sparkle with joy.
I hope as your grow you'll realize the power of your smile to bring happiness to everyone around you.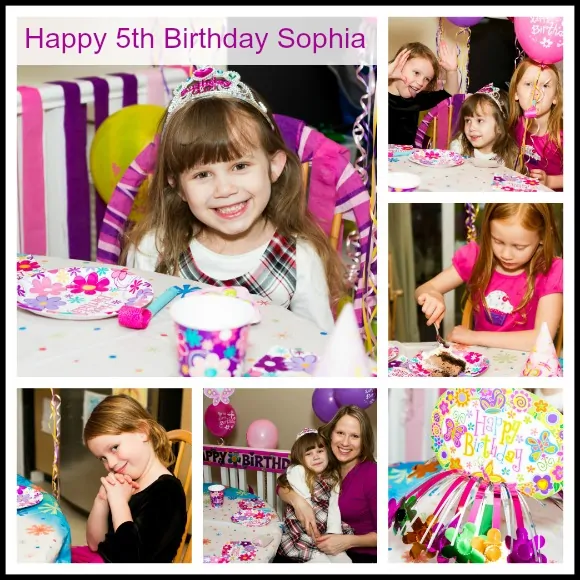 Your best friends are your sister Julia and your cousin Olivia and I pray that the three of you will always stay the closest friends.
You love to imitate and copy everything Julia does and you're so easy-going that you'll easily trade a pink prize for Julia's green one if Julia is heartbroken by a toy machine's random selection.
I am so blessed to be your Mommy and not just because you go to sleep easily and rarely fuss or cry, but because you are truly good and sweet in every way and bring constant joy to my life.
You are a perfect little sister and an amazing daughter.
Thank you for being you.
Happy Birthday Sophia.
Written by Susan Carraretto, co-founder of
this 5 Minutes for Mom.
Talk with me: @5minutesformom and Facebook.com/5minutesformom
Pin with me at http://pinterest.com/5minutesformom/