This post may contain affiliate links. Read my disclosure policy here.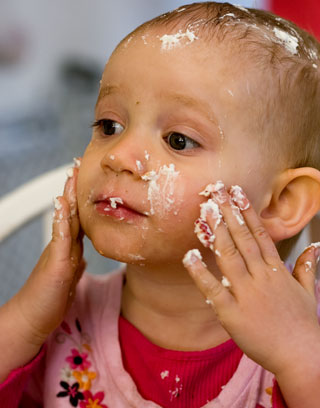 Why are food covered babies just so irresistible???
Now it's your turn… Please click over to add your Wordless Wednesday link and to visit more WW posts. (Due to the Mr. Linky slowly down the loading of our site, we have to move it off the home page. Sorry for the extra click!)
Written by Janice.
Remember to sign up for our RSS Feed.