This post may contain affiliate links. Read my disclosure policy here.
I have three girls. Let's let that sink in for a second while you mourn my future years when they're all in high school at the same time!
My daughters are the most amazing blessing that life could have handed me and my girls are everything that little girls should be– curious, imaginative, creative, kind, silly, humorous, not afraid to get dirty, and, most of all, all about the dress-up.
Sure, my oldest daughter, Averi, preferred her dress-up to be a skeleton, robot, or "that witch we saw in Target with the one eyeball," for the first few years of her life. She has since embraced her inner glam-girl and was super excited when her new garnet tutu from Tutu Girl arrived.

The moment I showed Averi and my middle daughter, Lily, the tutu, the war was on as to who got to wear it first. We had to run a few errands that morning, so I promised them each some time to wear it throughout the day.
How to wear a tutu? In our world, tutus aren't reserved for photo sessions or dance class. These girls wear their dress-up ensembles to the supermarket, friends' houses, out to dinner or for even a simple ride in the car.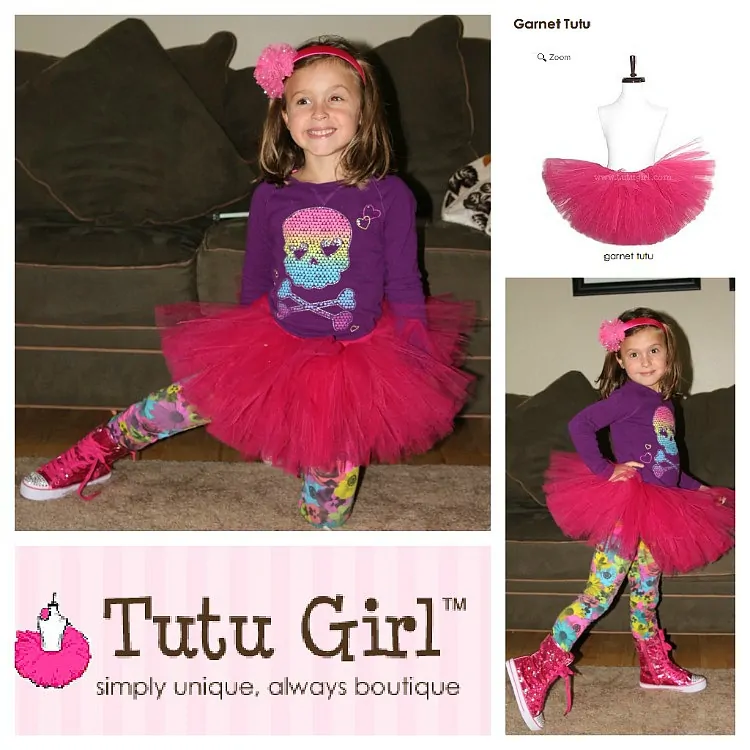 What I loved about this garnet tutu was that it was so poofy, plentiful and solid. The construction was tight and neat and it was so full that it fanned out perfectly all on its own. This isn't a sad or wimpy tutu. This is a tutu with attitude.
The color is a gorgeous mix of pink and red, with lots of vibrance and visual appeal. We own quite a few tutus and I have to say that none compare. And, it comes in six different lengths, depending on your style preference, and the waist sizing runs in age spans, giving you years of use from a single tutu.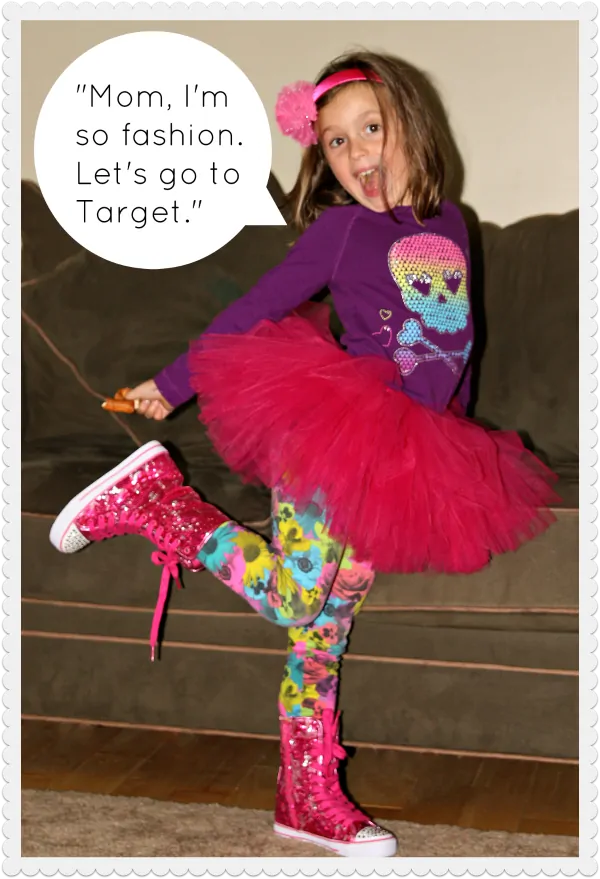 Later in the day, after she wowed the guests in all of our outings, it was her sister's turn. With her staple year-round wardrobe of a tee-shirt, shorts and fancy shoes of choice, the garnet tutu was a perfect accessory for Lily's afternoon jaunt around the kitchen on her scooter. (I know what you're thinking, but it's been raining 92% of October, so we are running out of indoor activities.)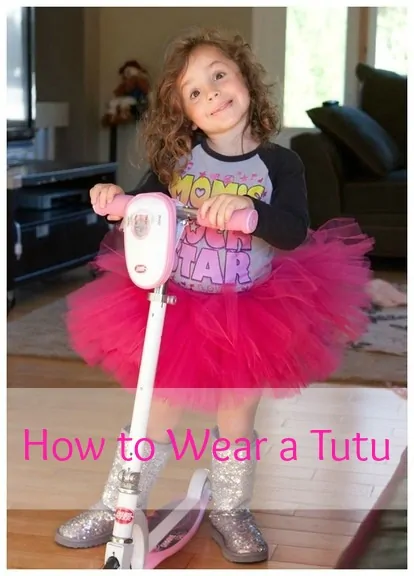 Whether you're looking for that perfect gift for the little girl in your life or you just want to fill your daughter's dress-up bin (or maybe give her something to go digging worms in, too), this tutu from Tutu Girl is the way to go. I know that my girls will be wearing it for many days to come.
I received a tutu from Tutu Girl to review.