This post may contain affiliate links. Read my disclosure policy here.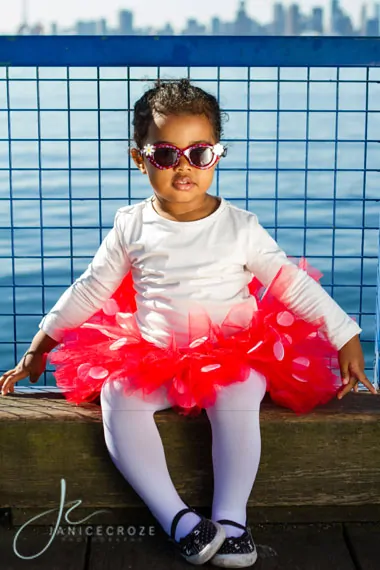 I spent our Canadian Thanksgiving in the gorgeous North Vancouver sunshine, photographing Tiana in her custom tutu from her Mom's store, Tutu-Mama.
I met Natalia Nanton, owner of Tutu-Mama.com, at a Vancouver women's conference called Leading Moms last week. She custom makes each of her tutus to her customer's measurements. Natalia is making Olivia a custom pink tutu and as soon as she has it made, I will photograph Olivia in it to show it to all of you.
The red and white polka dot tutu that Tiana was modeling was super sweet. It can triple as a Halloween costume, a Christmas outfit, or just an every day tutu. (Cause little girls like Tiana and my Olivia just love to rock tutus, no matter what day of the year.)
Do (did) your little girls like to wear tutus? I just love dressing Olivia in them.
What is Your Weekly Photo?
Mom Bloggers (and Dad Bloggers too!) post a photo on your site, link up and find others… Wordless Wednesday is tons of fun. (And I know it says "wordless" but I usually just can't bear to not write anything! If I had created it, I probably would have named it something different! LOL So feel to link up your word-full or word-less Wednesday photos!)
Leave the URL to your photo (clearly mine are never truly "wordless") and then visit others!
Here is a thumbnail linky:



Or a basic linky:



Thanks to Uisce for creating Wordless Wednesday.
Written by Janice, co-founder of this Mom Blog 5 Minutes for Mom
If you like this post, we would love it if you gave it a Stumble, Tweet, Pin, or Facebook Like. Thanks so much! We really appreciate your support of 5 Minutes for Mom.