This post may contain affiliate links. Read my disclosure policy here.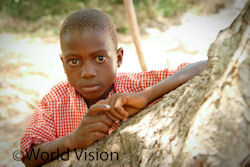 Susan and I will be heading down to World Vision's Federal Way Washington headquarters next Monday (June 22nd) and will be joined by many other local Mom Bloggers too. The event is literally just around the corner, so if you plan to attend, please make sure you email me (5minutesforfaith at gmail dot com) by early afternoon tomorrow to let me know you are coming!!
In case you missed the first post, World Vision has put together a wonderful event for local mom bloggers. Here's a little peek at some of the things we will be doing:
Tour the Campus to see first hand how World Vision works (arrive early or plan to stay late for the tour).
Time to mingle and have lunch with other local Mom Bloggers.
David Sheiman, the Director of World Vision Africa Team, will be sharing how child sponsorship works.
We will get a sneak peek at the amazing resources they are currently building just for Mom Bloggers! We will also get to give them input on other resources that would be useful to us and other bloggers!
They are even putting together goodie bags for all of us so we don't leave empty handed.
I honestly haven't been familiar with this ministry for all that long, but I have been doing a lot of research and I am absolutely astounded by all World Vision does for children. Not just through their Child Sponsorship program, but in so many other ways too!
If you live in the area, please consider joining us on Monday June 22nd. It is an afternoon event, so be sure to line up a babysitter today (thankfully High School and College kids are pretty much all out of school so there are plenty of young adults looking for some summer cash) and email me to RSVP!
See You There!