This post may contain affiliate links. Read my disclosure policy here.
It's time to close our Uncle Ben's® 'Simplify Your Life' Giveaway!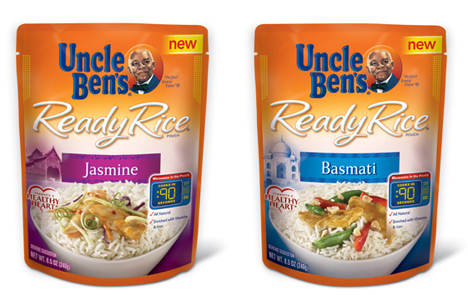 Uncle Ben's® is committed to spicing up and simplifying your life.  In fact, Uncle Ben's Ready Rice comes in 16 delicious varieties and each is ready to serve in just 90 seconds! No planning needed.  Now I call that simple!!! And with variety like that, you can certainly find a rice to fit any of your meals.
As a part of our Uncle Ben's 'Simplify Your Life' giveaway, we asked you to leave a comment sharing your tips on how you simplify your life.  As usual, our readers came through with some great ideas!
#90 Carol (@aol.com), our winner, left this comment:
I simplify my life by making lists, and doing many things ahead of time to make my dinner making easy. I chop onions and freeze, and always have a lot in my pantry so I can always make a meal, even if my refrigerator and freezer need some restocking.
Carol will be receiving $100 worth of Uncle Ben's® products AND will be entered into a second contest with nine other winners to receive a grand prize — A CHEF FOR A WEEK!
Congratulations, Carol!! You should have received an email by now about your prize.
If you haven't received an email, please send your full name, shipping address, and telephone number to contests5m4m (AT) gmail (DOT) com ASAP so you can be included in the second contest!!