This post may contain affiliate links. Read my disclosure policy here.
The only thing cuter than Olivia eating her apple…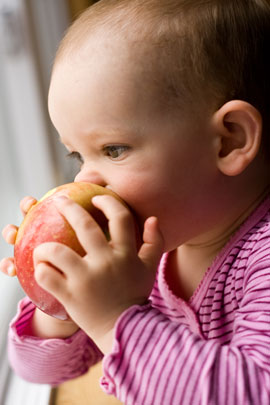 … is Olivia signing apple, while announcing in her little voice, "Aaapple!"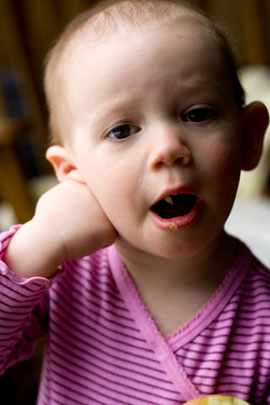 Even though Olivia can say pretty much anything she chooses, she still loves signing. Signing Times is Olivia's favorite show and she often signs when she talks. Soooo cute!