This post may contain affiliate links. Read my disclosure policy here.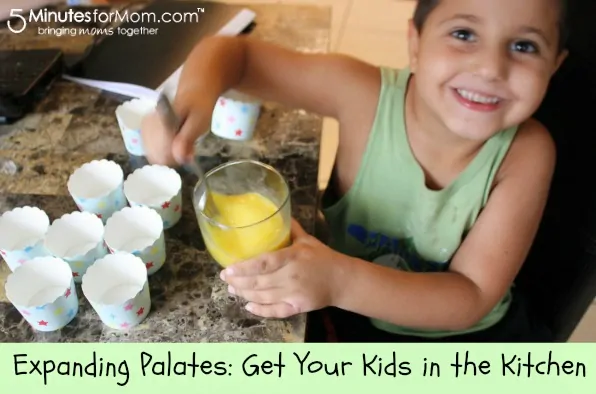 This may not come as a surprise, as parenting experts have been heralding this approach for years. But there is something to the notion of children being more adventurous eaters if they are involved with the preparation process. If you're trying to open up more diverse food choices for your kids, this step could be pivotal.  Just how involved you choose to let your kids become will depend on their age and ability.  
Manoushe is a Lebanese style pizza.  It is very commonly eaten in the Middle East for snacks and even breakfast. Children of all ages can help with various aspects of this recipe.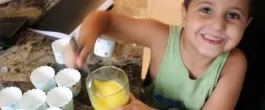 Lebanese Manoushe
Similar to pizza, this staple in Lebanon is easy to assemble and delicious
Print
Pin
Rate
Ingredients
For the dough
3 c whole wheat flour
2 Tbsp yeast
2 Tbsp honey raw if possible
1 tsp salt
1 ¼ c warm water may need more
Meat Topping
½ lb ground beef or lamb
1 medium tomato coarsely chopped
a handful of parsley
1 tsp cumin
1 small onion chopped
½ tsp each salt and pepper
2 tbsp olive oil
a handful sesame seeds optional
Cheese Topping
Mix of feta haloumi and any other melting cheese such as mozzarella, gruyere, or Arabic cheeses such as Majdoule or Ackawi
Instructions
To make the dough, mix the flour, salt, yeast and honey in a stand mixer with a dough hook. You can also mix this by hand. Slowly stream the water until the flour has all been picked up from the edges of the bowl and an elastic dough has been formed. It should be easy to knead and not too wet. Cover with a clean kitchen towel and allow to rise at least one hour.

While the dough is rising prepare the toppings. Cheeses can be placed in one bowl. For the meat topping it really is best if a food processor is used but a blender can also be substituted. To mix in a food processor add all the ingredients and blend until a paste has been formed. It won't look pretty but this helps it cook quickly. To make using a blender add all of the ingredients EXCEPT the meat and pulse until smooth (or close to it). In a large bowl mix the raw meat with the blended mixture. Mix very well so that everything is combined.

After the dough has risen it's time to make the pizzas! Preheat your oven to 450F. This sounds high and it is but these cook extremely fast. IF you have a pizza stone or any other stone wear it is great for baking these on. If not – don't worry a cookie sheet will work too! While the oven is heating, keep the cookie sheet or stone in the oven.

Remove the dough and knead for 2-3 minutes by hand. Kids LOVE this part! Be sure to place some flour on your surface so the dough doesn't stick. Break off pieces of dough the size of a golf ball and using a rolling pin flatten to ¼" thickness.

Top each dough disc with a spread of the meat mixture or sprinkle of the cheeses. On Manoushe the meat and cheese do not go together – they're separate! You'll notice there isn't any sauce either. You can drizzle some olive oil on the dough before adding the toppings but it's optional.

Once the oven has heated carefully move the manoushe into the oven. The instant heat will prevent sticking and form a slight crust on the bottom. You most likely will have space to bake several at once. It will only take about 10 minutes to cook the meat pizzas and 8 minutes for the cheese. Continue this process until all of the dough has been used. Eat hot.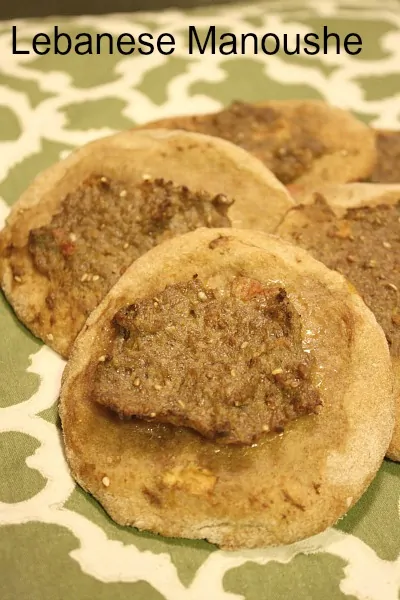 Other names this goes by: In Armenia these are known as lahmacun and in Syria sfeeha. My children request this often for their lunchbox or after school snack.