This post may contain affiliate links. Read my disclosure policy here.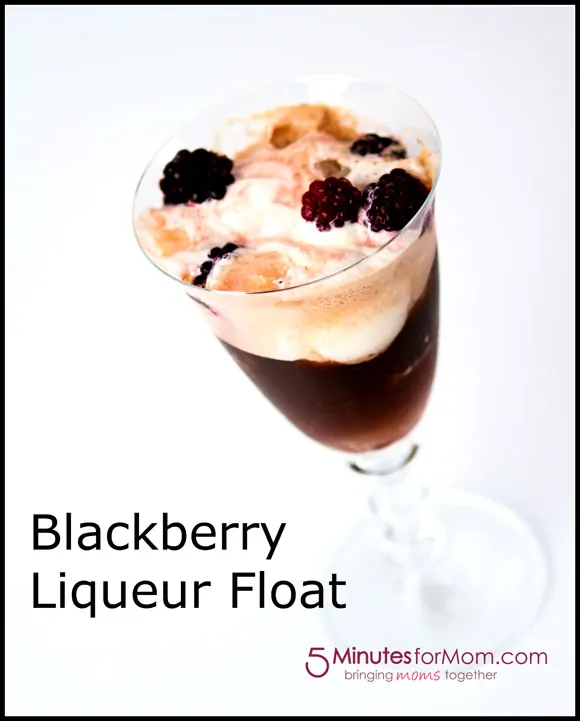 This drink is a combination — or, one could say, an epic marrying — of some of my favorite things: vanilla ice cream, cocktails, Coke Zero, and blackberries.
One Friday night, as I worked away on my computer, craving both dessert and a drink, I poured some Blackberry Liqueur on the Cool Whip that I was eating out of the container. (Don't judge me — this girl loves her some Cool Whip.)
That little combination tasted mighty good, and I posted on Facebook about my treat. Enjoying the Blackberry Liqueur so much, I decided I needed a more effective way to drink some. So, I added some to my Coke Zero, along with the some "picked-from-the-back-yard frozen blackberries." It was delicious.
And then came the epiphany — all this deliciousness needed was vanilla ice cream to make it EPIC.
As soon as my lips touched the velvet fizz, I was in love. This was indeed epic. (Now I am sure others have made this combination. But, I hadn't tasted a float since I was a teenager, and this grown up version was incredible!)
I immediately started setting up my lights and camera to make another one to photograph. Cause oh ya baby. I need to share this blackberry goodness with you — and Pinterest of course! (I tried calling Susan to come over and drink the second one after I finished shooting it. But alas, she was in bed and the only decent thing to do was to drink it myself. I couldn't bear to dump that beautiful creation down the sink. But calories don't count when it is for your blog, right?)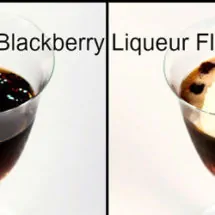 Ingredients
8 ounces of Coke Zero
Shot of Blackberry Liqueur
1/2 cup of frozen blackberries more or less to your liking
1 scoop of Vanilla Ice Cream
Your favorite drinking glass
Instructions
Pour the Coke Zero into your glass.

Add a shot of Blackberry Liqueur to the Coke Zero.

Add in most of the frozen blackberries.

Top with a scoop of vanilla ice cream.

Sprinkle a few more frozen blackberries on top of the ice cream.

Drizzle with a little more of the blackberry liqueur.

Enjoy!
If you want to add a bit more alcoholic punch to yours, add in a bit of white rum or vodka. But for me, the liqueur was enough. I was trying to work that Friday night, after all. *wink*
If you love dessert as much as a good cocktail — and really isn't a good cocktail dessert? — then give this one a try and let me know how you like it. With what other liqueurs would you try it?
If you found this post helpful, we would love it if you gave it a Stumble, Tweet, Pin, or Facebook Like. Thanks so much! We really appreciate your support of 5 Minutes for Mom.
Written by Janice Croze, co-founder of 5 Minutes for Mom.
We want to get to know you better — Tweet with us: @5minutesformom, find us on Facebook: Facebook.com/5minutesformom, or join our newsletter list.