This post may contain affiliate links. Read my disclosure policy here.
I am a card-carrying member of the Sandwich Generation, which means I take care of my home and family as well as coordinating care for my aging mother. That fact alone sets me up for an epic failure when it comes to completing all the tasks on my "to-do" list.
I find that I am so busy trying to take care of everyone's needs, that sometimes chores get away from me. Am I alone in this? One thing that I've been pushing further and further down on my "to-do" list is filing my paperwork. I just hate this task!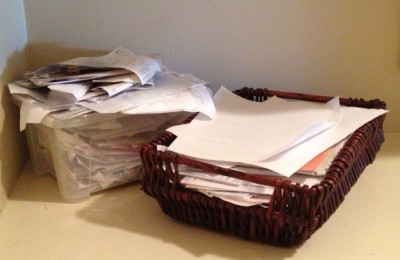 Now, before you think I am whining about these little containers of paperwork and receipts, I would like to assure you that there is PLENTY more material off camera. *Ahem*.
I really have no reason to complain because not long ago, I set up an easy-to-file system that I would like to share with you today. The creation of this system started with an old cedar chest that my mother gave to me.
In the past, she used it to store her linens and tablecloths but since I have a large linen closet, I used the chest for other items. Paperwork. Lots of messy, unorganized paperwork.
Located in my bedroom, this chest was so non-functional that I could not take it anymore. I cleared out all of the junk in preparation for it's new purpose. Since the chest was deep enough to accommodate hanging file folders, I purchased a couple handy-dandy wire folder frames like this:
The best part about these frames is that I could customize the length to fit neatly into the chest. Once that was complete, I filled the frame with tons of hanging folders. Now my paperwork is organized and stored away without having an ugly file cabinet in our bedroom.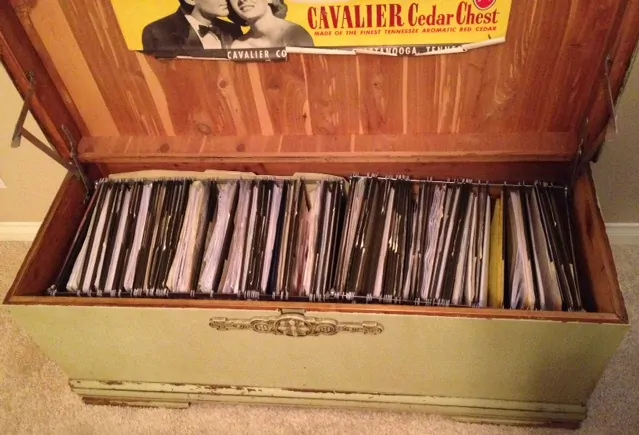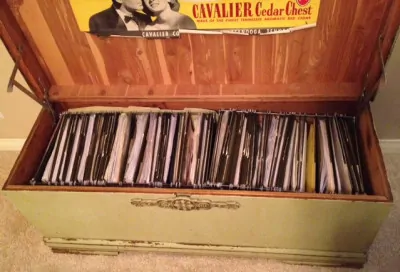 The next thing on my Tackle It Tuesday "to-do" list is to find someone to deposit the paperwork into that nice chest o' filing! Any volunteers?