This post may contain affiliate links. Read my disclosure policy here.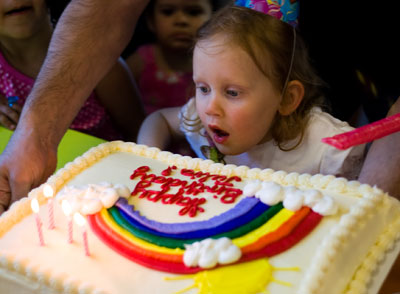 Four candles shine so much brighter than three!
Julia's first glimpse of her birthday cake at her party on Saturday. (We have been so busy, we haven't posted pics yet from her birthday celebrations, but Susan will soon!)
Now it's your turn… add your Wordless Wednesday link below.
(Please click on the read more link below to get to the Mr. Linky. Due to the Mr. Linky slowing down our home page loading, we have moved it off the home page.)
Written by Janice.
Remember to sign up for our RSS Feed.