This post may contain affiliate links. Read my disclosure policy here.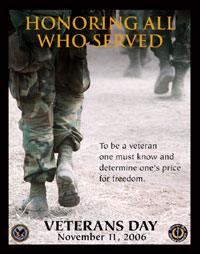 Far too often, I take it for granted – my freedom and my country. Even as war rages on and innocent people die daily, it is hard to grasp the true extent of the suffering and sacrifices of war as I watch it unravel on my TV screen.
But today I will stop and try to honor their sacrifices and their lives. I will try to reflect on all the veterans gave and thank them from the depths of my soul.
May we pause together to remember the veterans – from all over the world – who have fought and died so that we could live our lives in freedom and peace.
Thank you, veterans and all those who lost their loved ones. We can't ever thank you enough. But today, we pause, remember, and give you our sincere gratitude. We are blessed because of what you have done.
May God bless you and the ones you love.
For a haunting look at WWI, including a time line of WWI and photos and descriptions of life at and behind the front, visit the interactive website of the "In Flanders Field Museum" located in Ieper, Belgium.