This post may contain affiliate links. Read my disclosure policy here.
As the mom of two girls born just 20 months apart, they are sharing many of life's first experiences together.
When my youngest daughter Molly was born with Down syndrome, we were overcome with learning everything we could about this disorder and the challenges that were in her future.  It wasn't until much later that I began to think about how we might explain Molly's diagnosis to her older sister.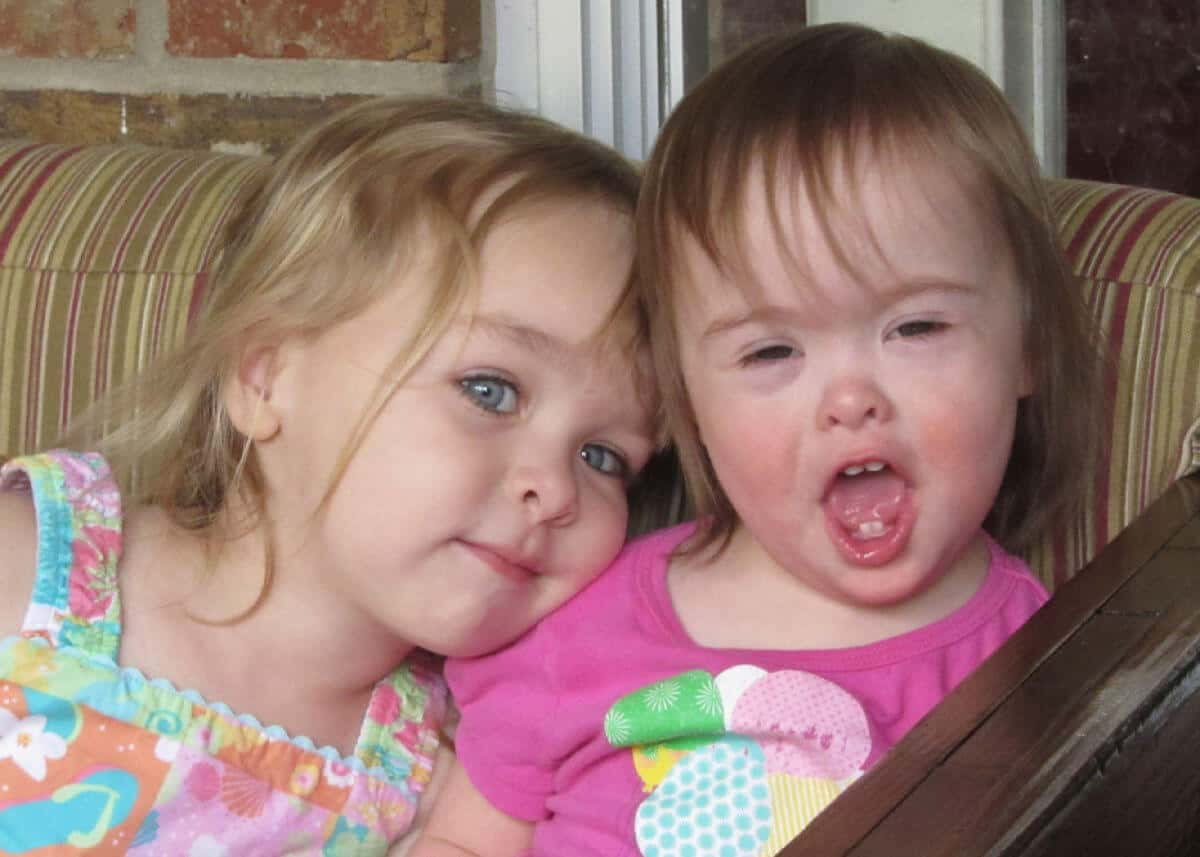 At three and a half years old, we haven't told Maggie that her sister has a disability.  It is something that my husband and I talk about on a regular basis.  When do we tell her?  How?  It's not that we are ashamed to tell her – because we certainly are not, but in our eyes… what's the rush?
We want Molly to be included in as much as possible and for others to accept her, no matter the differences. Maggie knows her sister goes to a therapy sessions once a week, but around our house it's just known as "Molly's school".  In fact, during the summer Maggie is included in the sessions too.  She loves going to her sister's "school".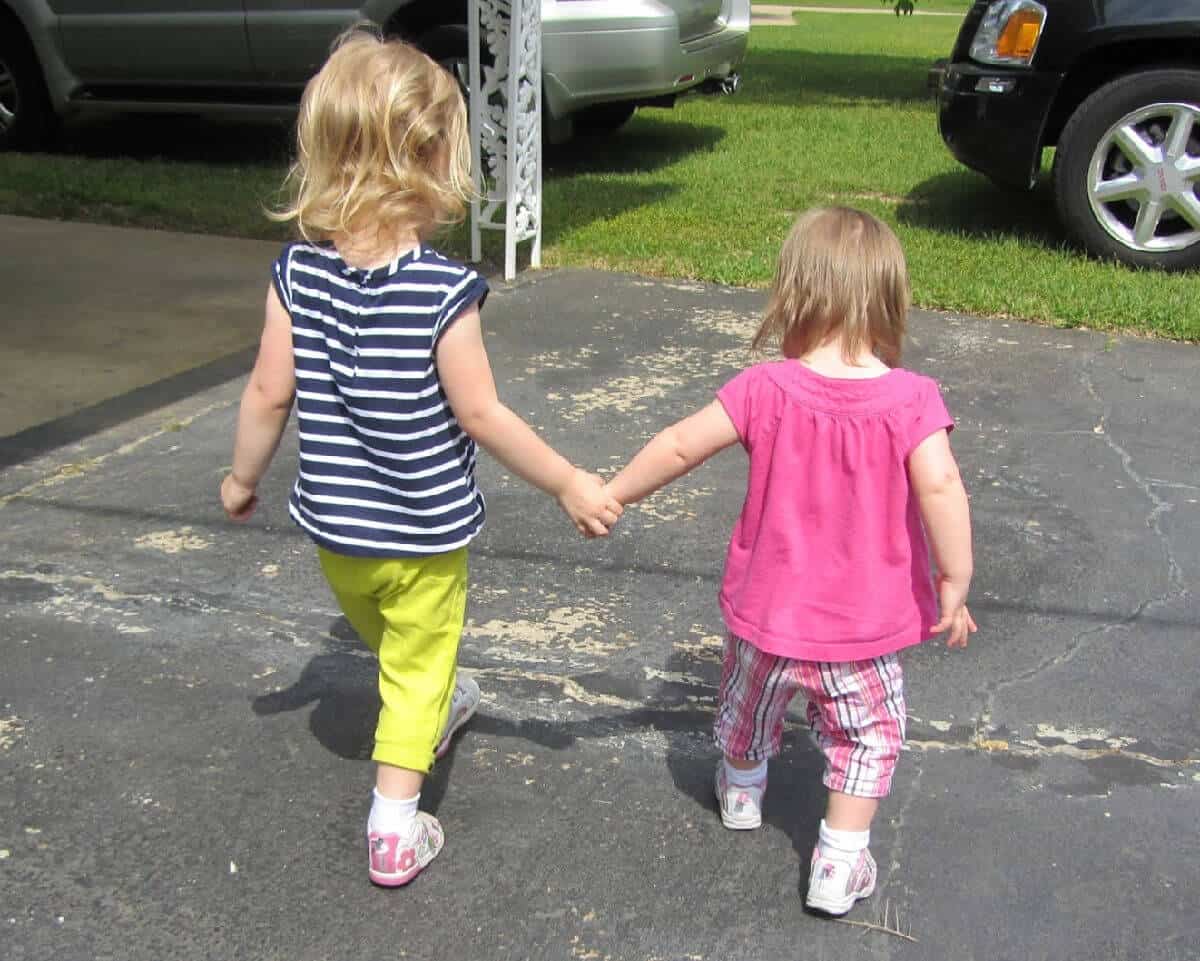 I'm not sure how or when we will tell Maggie about her sister's diagnosis.   We'll cross the road of sharing Molly's diagnosis when the time is right. Right now, I'm enjoying watching my girls grow up alongside one another. And at the moment, that's what works for our family.
Whenever we decide to share the news, I don't think it will change the way Maggie feels about her sister.  They share a bond that goes much deeper than the number of chromosomes.
 Are you a special needs parent?  How did you share the news of a diagnosis with other siblings?