This post may contain affiliate links. Read my disclosure policy here.
Around the beginning of summer, I decided that I was going to have a yard sale. We live in the perfect location for one – high traffic road, and every Saturday our street hosts at least 5 different yard sales…people come here looking to buy. But all summer long, one excuse after another got in the way. With summer quickly coming to an end, and yard sale season about to be over, it's time.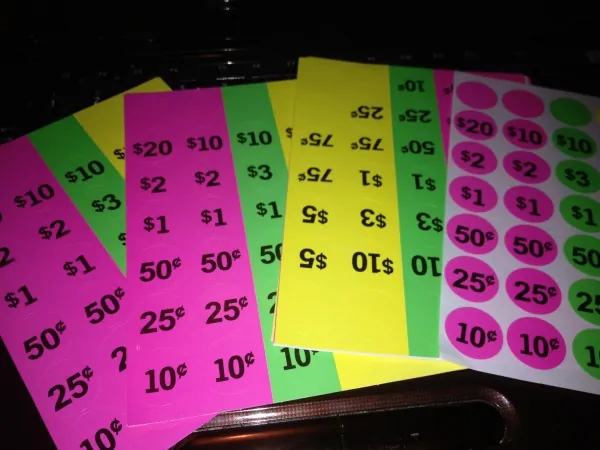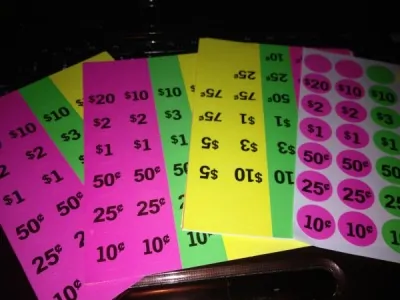 This week while I was meandering through the dollar store, picking up a few things my eldest wanted, I noticed pre-priced stickers in the stationary isle…they were my motivation. For a buck twenty-five, I once again got my yard sale mojo flowing.
Over the past week I have diligently been going through the main level of our home, placing anything I intend to sell in two boxes under the buffet. Shoes that don't fit the boys, or give me blisters, toys, clothes, dishes – you name it, you'll probably find it in the box.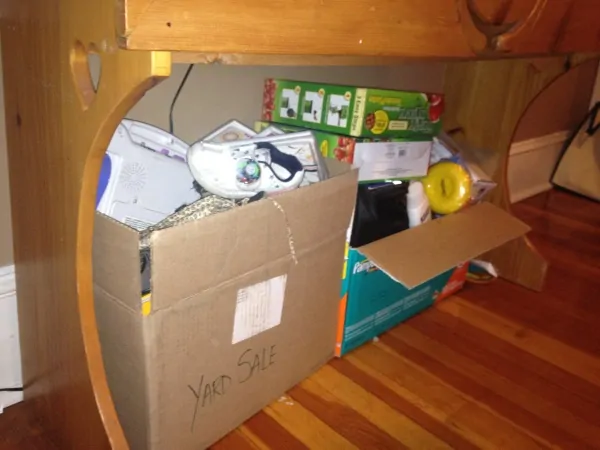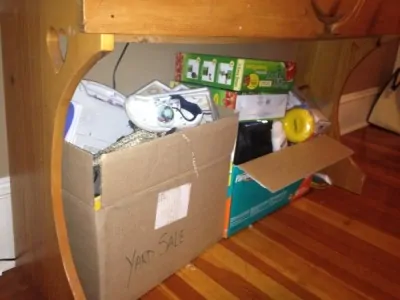 Here are a few of my pointers to help you get ready to host your own yard sale. (These are the rules I've put upon my home over the past week..)
Set A Date (and stick with it) – We decided that Saturday August 18th is our sale date.
Get the whole family involved – Then they each can keep a bit of the earnings, or save them for a family outing.
Give yourself time – If you want to rush into it, it will likely be stressful. I've given myself almost 3 weeks to plan.
Do a room a day, small accomplishments are much more gratifiying than no accomplishments. Put a list on the fridge and work your way through it.
Pre price everything. Smaller things you can group together, like a box of small toys, books etc. But big things that are set out for all to see, make sure they have a price tag on them. It'll save you a lot of time in the long run.
Even though we are still at the purging stage of our yard sale, I'm already noticing the stress relief that less clutter allows. It makes purging so much easier when you get a great feeling out of it! I have yet to go through the kids toys (that's a weekend project) and the basement…my office, oh my. This is a lot of work! But my living room and dining room are all cleared out, and I can enjoy my morning coffee, without having to reach around clutter to get the sweetener. And for the first time in months you can see the top of our entertainment unit, and mantle!