This post may contain affiliate links. Read my disclosure policy here.
In a couple of weeks the Christmas season officially begins.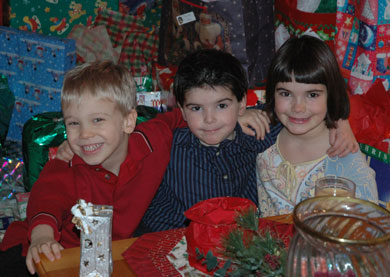 Does that statement make you smile or squirm? Are you flushed with warm fuzzies or feeling a rise in your blood pressure?
Well if along with the trimmings and bows, the Christmas season and all the preparation that goes along with it all, brings you a bit (or a lot) of stress, than I have a great tip for you: SOXS – Save Our Christmas Sanity – a downloadable e-book that provides resources, tips, to-do lists and more to help you prepare for your sanest Christmas season yet!
Co-author Karen Wallace emailed us and asked us to review the material and let you all know what we thought. So we happily agreed – bringing you the best of what is out there is what we do!
But the truth is – I am not good at organizing. In fact the thought of arranging a binder makes me want to turn and run. So I did feel hesitant to get started with SOXS. But I quickly found that SOXS is so simple to use, even I can handle it. It is quick to read and includes handy to-do lists and budgets – wow – me budgeting and writing lists! That might be a little Christmas miracle right there!
But what surprised me most about the material is the focus on sorting through and dealing with our negative emotions and feelings about the Christmas season and past Christmases. We all know that Christmas should be about more than parties, gifts and family functions, but somehow those events can envelope us if we let them. Relationship tensions, different family and parenting styles and old family hurts can all fester and burn during extended family gatherings, making the holiday less than jolly. The stress of cooking, cleaning and shopping can make the season of Christ all about us and our obligations.
Co-authors Chris Owen and Karen Walker walk you through your issues and help you address them and deal with them so that this Christmas you can be free to enjoy your family and focus on what Christmas means to you.
SOXS goes beyond a collection of tips and lists to bring you some personal healing so you can prepare and enjoy Christmas.
Does that sound good to you? If you need some help to get this season started right, than check out their website http://www.saveourxmassanity.com. The e-book is affordable (at about $15 US) and a quick read, with simple steps that you can easily do to get yourself organized and prepared.
And may you have a blessed Christmas season with Christ at the center. (Wow – can't believe I am sending Christmas wishes in the beginning of November!)