This post may contain affiliate links. Read my disclosure policy here.

At 5 Minutes for Mom, we are fortunate to have an incredible group of contributors to our weekly 5 Minutes for Food column. Each Thursday these women share wonderful original recipes with us, accompanied by photographs beautiful enough to make you drool.
It's been fun to look back through 2012 and see which recipes have really captured our readers' attention. From breakfast to dinner, sweet treats to holiday delights, these recipes have been among the most popular in our 5 Minutes for Food column, and deserve our special recognition.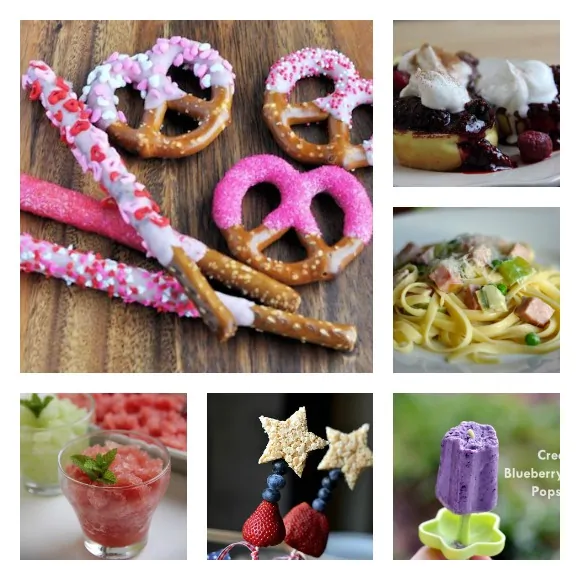 February
Cat shared her easy and festive recipe for Kid-Friendly Dipped and Decorated Pretzels for Valentine's Day.
March
Andrea helped us all start our day off right with this colorful recipe for Mini Popover Pancakes with Mixed Berry Sauce.
April
Lee made vegetables look cool in this fresh recipe for Spring Fettucine with Ham and Leeks.
May
Rachel took the edge off summer with her recipe for Creamy Blueberry Coconut Popsicles.
June
Rachel came back strong in June with this fun and festive recipe for Making Everyday Food Special: Rice Krispy Treat Sparklers.
July
Andrea turned fruit into frozen goodness in this recipe for Easy Melon Granita.
I can't wait to see what our 5 Minutes for Food contributors share during the rest of 2012! Join us every Thursday to see what delicious new recipes they have in store for us!