This post may contain affiliate links. Read my disclosure policy here.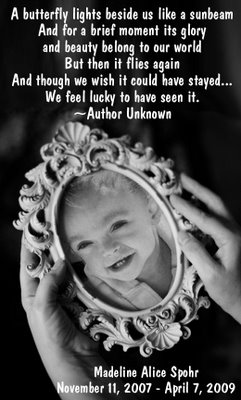 We've been thinking and praying for Maddie's family all week. Here are a couple of our previous posts:
We're shocked and we're heartbroken. And we're praying…
P.S. Please visit A Mom of Two Boys for information on the service for Maddie and to find more Maddie blog posts.
And to help the Spohrs deal with their financial realities in this devastating time, you can send donations via this button: