This post may contain affiliate links. Read my disclosure policy here.
Many women have turned to e.p.t as a trusted source for accurate and quality products during those important and emotional times in their lives.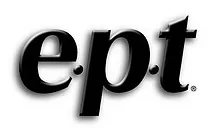 I've been blessed with four children and I can still remember the moments I found out I was expecting each one. Waiting to see what was going to happen to that little pregnancy test stick, filled with hope and anticipation, I was a bundle of nerves. I think like most of us who are moms, I can look back fondly and recall "My e.p.t Moment"  – the moment that my life was changed forever!
Celebrity mom Tori Spelling even shared her e.p.t moment with the world on her website, ediTORIal and her hit reality tv show, Tori & Dean: Home Sweet Hollywood . Now, e.p.t is inviting you to share your moment through the "My e.p.t Moment" Facebook Photo/Essay Contest. Tell your story – where were you? who was with you? how were you feeling? And, what does "e"."p"."t" stand for in your personal story?

By becoming a fan of the e.p.t Facebook homepage and sharing your e.p.t moment, you will be eligible to win a fabulous caribbean getaway. Simply upload a paragraph and/or photo telling your story and fans can view and vote on their favorites. The Grand Prize winner will receive a luxury all-inclusive vacation from Beaches Resorts: a four day/three night getaway for two at any Beaches Resorts by Sandals location in Jamaica or Turks and Caicos, valued at more than $2,500 with an additional voucher for airfare of $1,500 for a total prize value of $4,000! Runner up and third prize winners will receive a $1,000 cash prize and $500 cash prize, respectively. Three additional contestants will be randomly selected to receive $50 Visa gift cards every Wednesday throughout the campaign.
The "My e.p.t Moment" contest is open to legal U.S. residents over the age of 18. Contest begins on June 13, 2012; public voting begins August 10, 2012 and commences September 10, 2012. For more details, visit the My e.p.t Moment Facebook Page.