This post may contain affiliate links. Read my disclosure policy here.
I was recently able to surprise my son with a special one-of-a-kind gift with the help of Sunny Little Studio.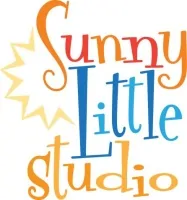 Sunny Little Studio creates custom hand made soft toys – or "Softies" – based on children's artwork. It can be any level of drawing, from a very young child's scribbling that may take a little interpretation, to the perfectly colored and beautifully proportioned image from a talented older child.  Once you scan your drawing and send it in, saved as a jpg, PNG, gif, or PDF, Sunny Little Studios will review the drawing and provide a quote for your Softie.  They typically range from $75 to $145, with a $15 shipping and handling charge.  After you've approved the quote, you will receive your custom made stuffed toy in three to four weeks.  And when I say the drawing doesn't have to be perfect, I mean it.
When my son opened the adorable protective bag that sheltered his custom Softie, he gasped.  "Mom!" he shouted.  "This is a stuffed animal and it looks just like the shark picture I drew.  This is awesome!"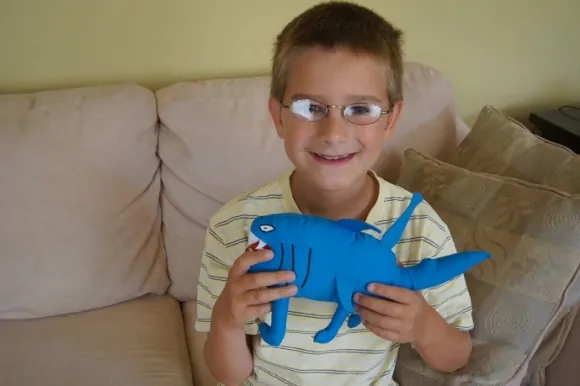 To say that he's thrilled with his new Softies toy would be putting it mildly.  He can't believe that his shark crossed with a cat (don't ask – he's got a good imagination) came to life so beautifully.  It has the fins he'd created even in the unique shapes he'd drawn.  Its gills are the same, and even his claws on the bottoms of his feet are identical to his drawing.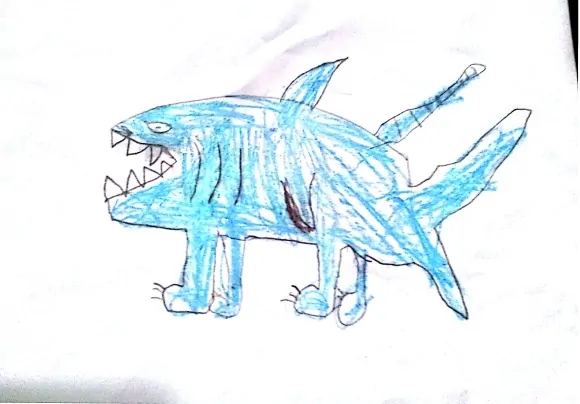 Very cool, no?  The drawing is so close to the Softie that we received.  I'm thrilled, and so is Mister Man.  In fact, this has replaced all other stuffed animals in his bed.  This is who he's now sleeping with, and I don't think this is going to change anytime soon.  I love that the Softie has such meaning for us and for Mister Man.  This is one that won't ever end up in a garage sale or be given away.  Someday – long in the future, I hope – it will go into the memory box, to join the original drawing already there.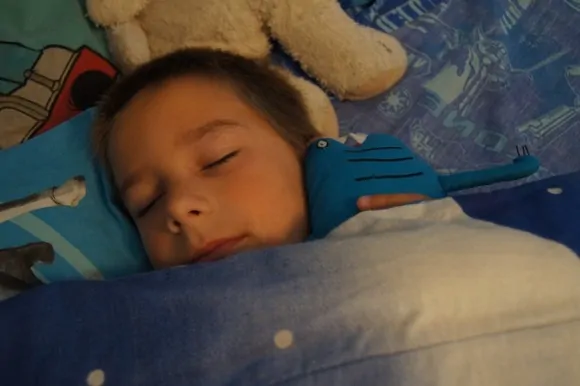 Win a Custom Softie from Sunny Little Studio
You can win a custom Softie based on your child's artwork! Just use the Rafflecopter form below to enter this giveaway. New to Rafflecopter? Watch this 45-second video on how to enter!
In the interest of full disclosure, I received a Softie for review as described above.  I was also compensated for this campaign, but all opinions remain my own.