This post may contain affiliate links. Read my disclosure policy here.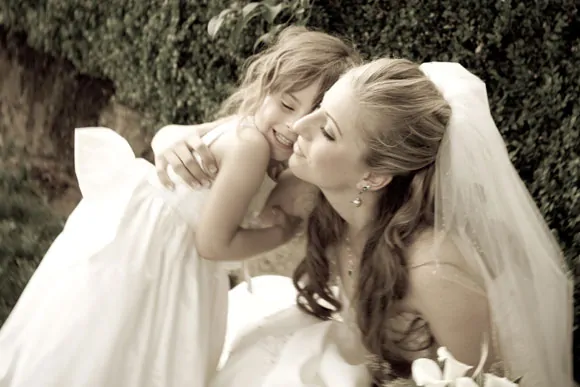 The Flower Girl and the Bride
My friend was shooting a wedding this past weekend and asked me to be his second shooter. I had a fabulous time — and of course capturing the children was one of my favorite parts. I was able to snap this photo just seconds before the flower girl had her big moment walking down the aisle.
What is Your Weekly Photo?
Mom Bloggers (and Dad Bloggers too!) post a photo on your site, link up and find others… Wordless Wednesday is tons of fun. (And I know it says "wordless" but I usually just can't bear to not write anything! If I had created it, I probably would have named it something different! LOL So feel to link up your word-full or word-less Wednesday photos!)
Leave the URL to your photo (clearly mine are never truly "wordless") and then visit others!
Here is a fun thumbnail linky:

Or a basic linky, if you prefer.

Thanks to Uisce for creating Wordless Wednesday.

Written by Janice, co-founder of this Mom Blog 5 Minutes for Mom
If you like this post, we would love it if you gave it a Stumble, Tweet, Pin, or Facebook Like. Thanks so much! We really appreciate your support of 5 Minutes for Mom.