This post may contain affiliate links. Read my disclosure policy here.
In theaters Friday, July 13, the unlikely herd of Manny the Mammoth, Diego the Saber-Tooth, and Sid the Sloth return to the big screen in the animated family film Ice Age: Continental Drift.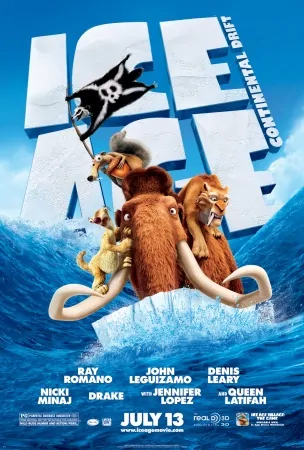 In ICE AGE 4: CONTINENTAL DRIFT, Scrat's nutty pursuit of the cursed acorn, which he's been after since the dawn of time, has world-changing consequences – a continental cataclysm that triggers the greatest adventure of all for Manny, Diego and Sid. In the wake of these upheavals, Sid reunites with his cantankerous Granny, and the herd encounters a ragtag menagerie of seafaring pirates determined to stop them from returning home.

The film features the voice talents of Ray Romano, John Leguizamo, Denis Leary, Seann William Scott, Josh Peck, with Jennifer Lopez and Queen Latifah. Peter Dinklage, Wanda Sykes, Aziz Ansari, Keke Palmer, Drake, Josh Gad, Alan Tudyk, Nick Frost, Joy Behar.
This week I joined a group of bloggers to chat with actor John Leguizamo about this newest Ice Age adventure and his character Sid the Sloth.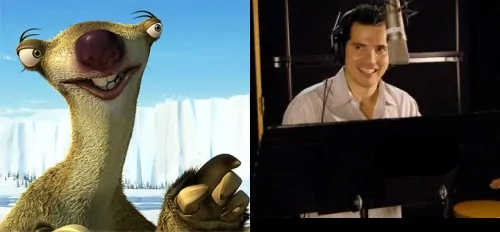 What do you think makes Sid so lovable, despite the fact that he can be a handful?
I think Sid is the kid in all of us. Sid is unstoppable, and he's always following his impulses, and he's always looking for the pot of gold at the end of the rainbow, always positive.
And in today's world, reality always tends to crush that little voice sometimes, and we've all got to keep that voice alive in us because that's the joy of life.
How has Sid grown through the different Ice Age movies? How has he changed?
Sid definitely has had a journey. In the first one, he was abandoned by his family, Uncle Fungus and the rest, during the Ice Age. And then, he adopted a new family, Manny the Mammoth and Diego the Saber-Tooth.
And as the years go by, the guys ended up trusting him more & more which gave Sid more confidence. And finally, in Ice Age: Continental Drift, the latest film, Sid gets his family back. Of course his grandma is kind of abrasive, but that's what makes it fun. They end up loving each other at the end of the story.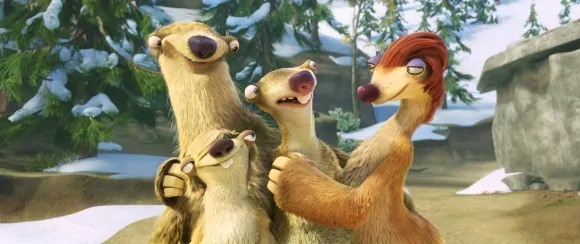 Tell us about the message of 'family' in the Ice Age movies.
The message has always been really beautiful, which is family is the most important thing. And it doesn't matter if it's your biological family or not. It's what you make of family that counts. It's such an appropriate theme for our times isn't it?
What do you think Ice Age: Continental Drift is trying to teach children about saving the planet?
The biggest message in the film and what I hope people young & old walk away with is that no matter how different we are, what ethnic group, what religion, what race, that we're all one big family. And I truly believe that's what saves our planet. That's what means the most to me.
Ice Age: Continental Drift opens tomorrow, July 13, and is rated PG. To learn more, you can:
Or…grab a sneak peek of the movie right here in the official Ice Age: Continental Drift trailer!: