This post may contain affiliate links. Read my disclosure policy here.
Jennifer here-
Here is an interesting fact for you– According to the independent Car Care Council, driving can often be more economical, fun and flexible than flying. In fact, a family of four travelling 1,000 miles round trip could save $1,000 by driving instead of flying. Did you know that? For some, piling a family in a car and traveling across states may not sound very appealing, but I will be the first to tell you that nothing draws a family closer than driving to a vacation destination instead of flying.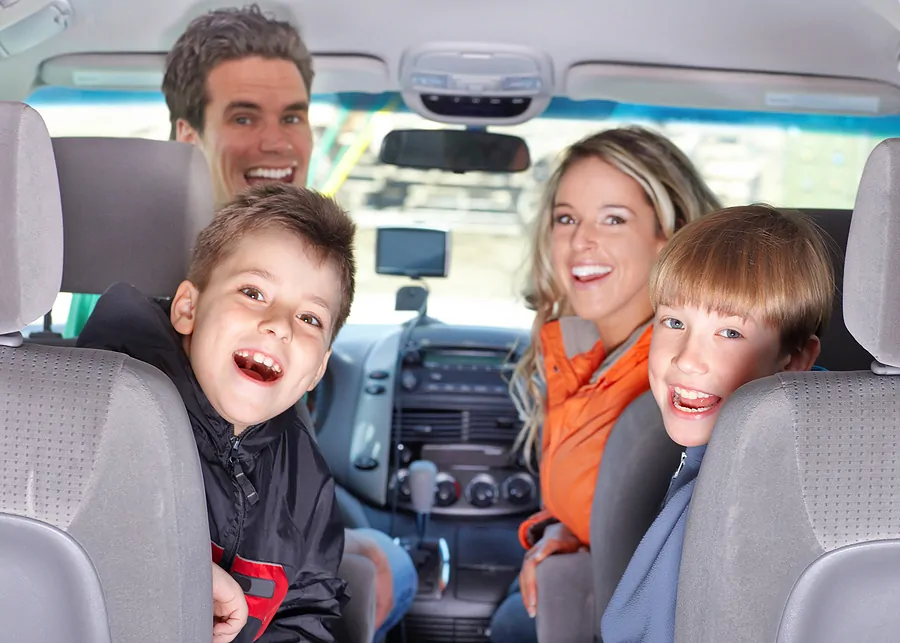 One of my favorite family road trips was when we piled our kids into our new minivan and drove 10 hours to Dallas, Texas. We spent 5 days there just relaxing and sightseeing. It was true bliss, but the trip to Dallas and back, crammed into our minivan is one that I will remember forever. Seeing my kids cuddled up watching a movie together or singing silly songs with their grandmother are memories I would have never gotten to make on a plane.
So what about you? What is your favorite roadtrip story?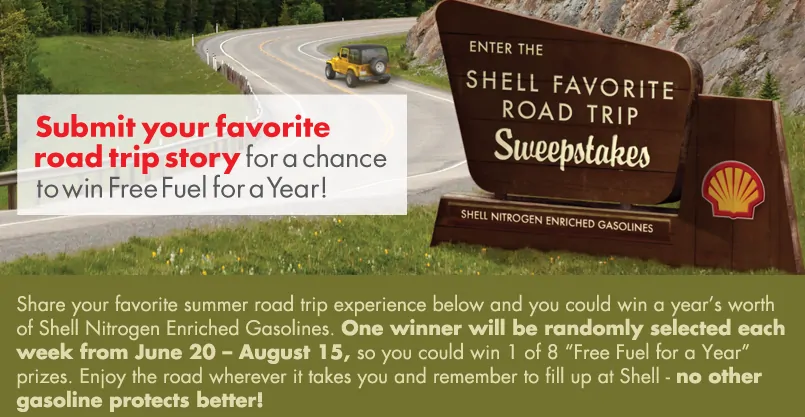 Shell, the no. 1 selling brand of gasoline in the U.S., is giving away a year's worth of new Shell Nitrogen Enriched Gasoline to eight lucky winners through its "Favorite Road Trip" Sweepstakes.  To enter, simply share your favorite road trip memory or route online at Facebook.com/Shell from now through August 15 for a chance to win.
So go share your story and win free gas!