This post may contain affiliate links. Read my disclosure policy here.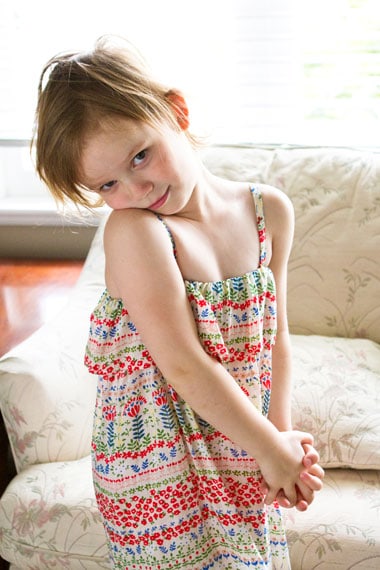 Olivia — my model, my muse, but only for a minute…
This past month, I have been participating in Me Ra Koh's online photography workshop, "How to Capture Magical Light."
It has been a fabulous course — I highly recommend it!
And in case you missed my post yesterday, 5 Minutes for Mom readers can get PRIORITY registration AND Me Ra's two fantastic instructional DVD's for FREE with registration. This is a special gift I arranged for our 5 Minutes for Mom readers — so make sure you let Me Ra know we sent you!
My only challenge was getting my kids to model for me when I needed to practice and take photos for my assignments. I found myself saying to my kids, "Come on! I help you with YOUR homework!" lol
For this shot, Olivia gave me this quick model pose for about two seconds and then announced, "I am done."
So much for indulging my perfectionism.
What is Your Weekly Photo?
Mom Bloggers (and Dad Bloggers too!) post a photo on your site, link up and find others… Wordless Wednesday is tons of fun. (And I know it says "wordless" but I usually just can't bear to not write anything! If I had created it, I probably would have named it something different! LOL So feel to link up your word-full or word-less Wednesday photos!)
Leave the URL to your photo (clearly mine are never truly "wordless") and then visit others!
Here is a fun thumbnail linky:

Or a basic linky, if you prefer.

Thanks to Uisce for creating Wordless Wednesday.

Written by Janice, co-founder of this Mom Blog 5 Minutes for Mom
If you like this post, we would love it if you gave it a Stumble, Tweet, Pin, or Facebook Like. Thanks so much! We really appreciate your support of 5 Minutes for Mom.