This post may contain affiliate links. Read my disclosure policy here.
Stacey here…
I've always loved to travel, and it used to be that exotic, foreign destinations were at the top of my "Someday" life list.
That is, until our family had the chance two summers ago to travel across 6,200 miles of the western United States.
I don't think I had ever truly appreciated the abundance of natural beauty in this country. Now I long to explore every nook and cranny of the United States – from scenic byways to the bustling interstates, big cities, small towns, and everything in between.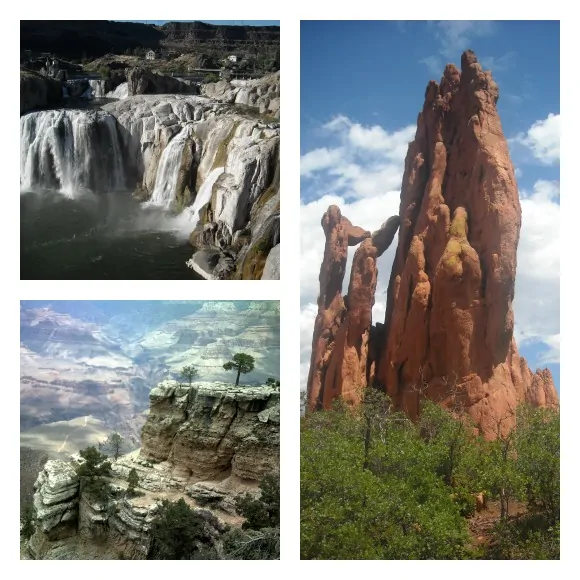 I've also had the good fortune to travel through many beautiful parts of British Columbia and Alberta, Canada, and – as you probably know – Susan and Janice are Canadians, born and bred. In addition to celebrating the 4th of July with our readers in the United States, we want to make sure to recognize this week's Canada Day as an important holiday to many of our readers, too.
Celebrate with us! Link up your Canada Day and 4th of July posts below!
If you don't have a post, don't worry! We'd still love to hear from you in the comments. Tell us about a beautiful place you've visited in Canada or the United States, what you love about these countries, or how you celebrate these great holidays in Canada and the USA!

Enter your links…