This post may contain affiliate links. Read my disclosure policy here.
One of the first blogs I ever read was Karen Walrond's Chookooloonks years ago when Karen blogged about her journey into motherhood.
Now, Karen's blogging focuses on her photography — and her photography is stunning!
You can find Karen at Chookooloonks and at Shutter Sisters.
I adore her work. Karen is an incredible talent and her pictures are inspiring and beautiful.
So, when I was at the Mom 2.0 Summit, I asked Karen if she would do me a huge favor and take headshots for Susan and me.
Karen is such a sweet person, she agreed. Susan and I quickly threw on some lip gloss, made sure we didn't have any food in our teeth and she quickly snapped these great photos.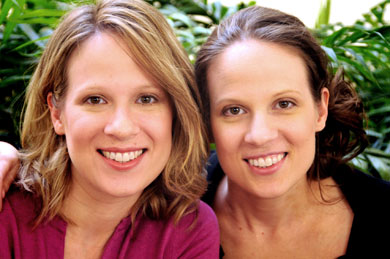 Thank you so much Karen!!! We love the shots and we are so grateful! You are awesome!
(The light was so fantastic and Karen is so fantastic, that after while we were chatting with Isabel Kallman, I said, "Isabel, you have got to get Karen to take a photo of you too!"
Fortunately there was no one else talking with us, or Karen might have been stuck taking headshots all afternoon!)