This post may contain affiliate links. Read my disclosure policy here.
Happy Father's Day to all you Dads out there!
We hope you are having a wonderful day with your families — and maybe getting some relaxing time too. I know on Mother's Day, I like to sleep in a bit.
My kids are blessed with a fabulous father and I am so grateful for how much he loves them and for all he does for them.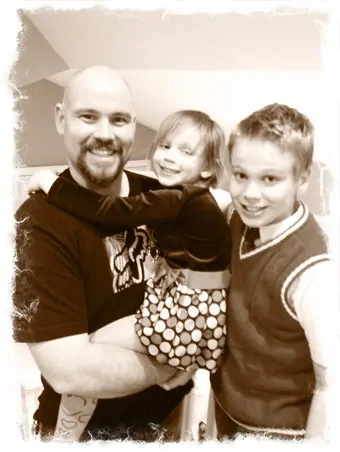 Thanks for being a great Dad Phil!
Susan's and my Dad passed away in 1998 and I know that days like Father's Day and Mother's Day can be difficult for many of us. Special occasions and holidays have a way of reminding us of what is missing or damaged in our lives.
So, HUGS to all of you who are hurting today. Life can be painful. Hoping you have some peaceful moments.
If you have a Father's Day post you want to share, please link up below.
Written by Janice Croze, co-founder of 5 Minutes for Mom.
We want to get to know you better — Tweet with us: @5minutesformom, find us on Facebook: Facebook.com/5minutesformom, or join our newsletter list.