This post may contain affiliate links. Read my disclosure policy here.
It was a HORSE RACE for sure!
In fact, the race was so close in our Horsing Around Photo Contest, we messed up and called it incorrectly! (We checked the results after the official closing and the numbers had changed.)
Fortunately, someone let us know our mistake and we definitely want to right our wrong!
So, we will have FOUR winners instead of just the three that we posted on Saturday.
Technically, the 2nd place winner at 3 pm EST was Canny Lanny with this fabulous photo: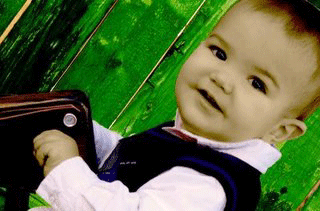 #3 – Canny Lanny
We are so grateful that our mistake was brought to our attention. We ALWAYS want to hear from our readers — especially if we have made a mistake or upset someone for any reason!!!
Thanks again to all of the participants in our Horsing Around Photo Contest!
And congratulations to My Full Cup, Just Me, A Giveaway Addicted Mommy and Canny Lanny, the FOUR winners who will each receive a $100 gift certificate towards any rocking toys from our store, A Rocking Horse To Love.