This post may contain affiliate links. Read my disclosure policy here.
Today's guest post is written by Kelli. Kelli just returned from a trip to Tanzania.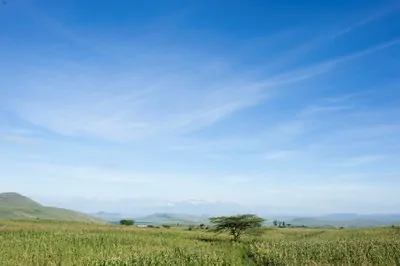 Someone told me not too long ago that Africa has a way of getting under your skin. "Once you go," she said, "You will never fully return. Somehow, a piece of who you are will remain and in it's place, Africa will stand."
So it was with this thought that I baorded a plane two weeks ago and made my way to Tanzania along with a group of bloggers. We went on behalf of Compassion International, an organization I have long loved and admired and believed in, so having the opportunity to travel with them was a dream come true.
And now that I'm home I can tell you with certainty that my friend was right. Africa is inside of me. I cannot escape the images I saw there, the emotions I felt. The impact of that trip is something that will affect me for the rest of my life, hopefully in a way that makes a positive change.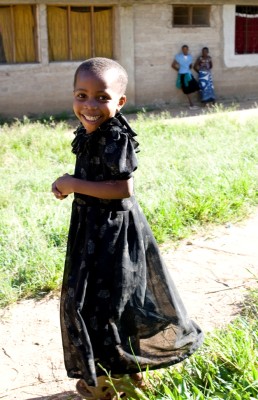 It's not as though I wasn't prepared to see hardship before I left. I've read previous blogger trips. I watch TV. I have seen poverty before. But this? This was something different. Because I witnessed poverty against the backdrop of hope.
It seemed everywhere I turned in Tanzania I stared hope in the face. It was in the shining, tear-filled eyes of a mother as we prayed for the realization of her ten-year old daughter's dream of becoming a doctor. Hope shone in the laughter of a hundred children as we stepped off of our bus and into their arms.
Hope sang songs, it danced and rejoiced. Hope was realized as I watched children acting like children. These are children who once lived without the promise of a next meal, a pair of shoes or even a future. Yet now, thanks to the amazing work of Compassion, these children act and play like children – as though they haven't a care in the world.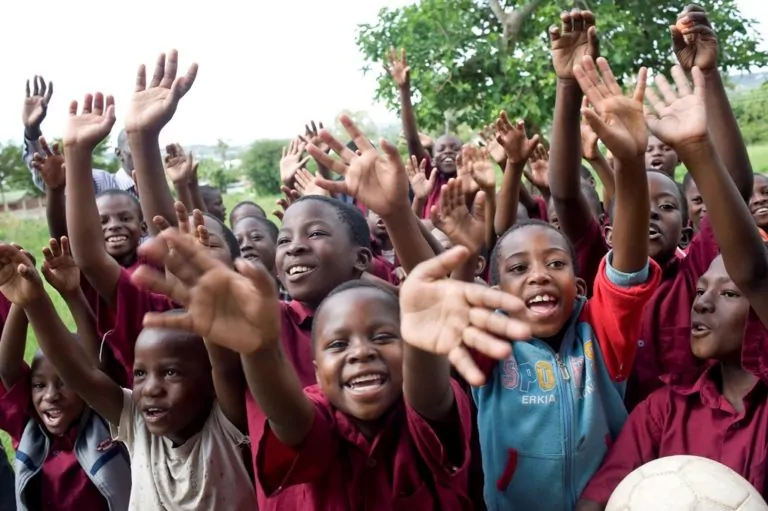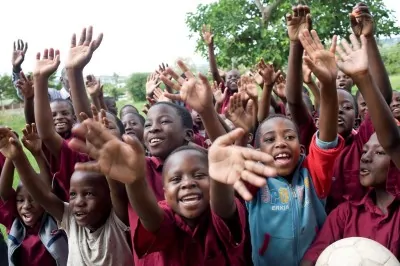 Hope is an amazing gift.
Did you know how much hope a simple, one page hand-written letter could bring? A letter is the difference between a child thinking about his dreams and believing they could come true. It's so simple to offer hope. I didn't realize before that life-changing week in Africa.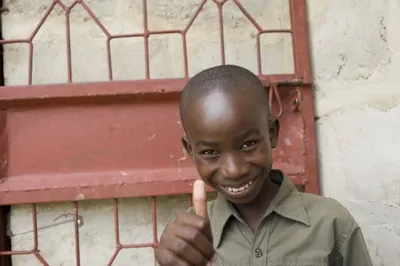 I saw the beast of extreme poverty in Tanzania. It was ugly and dark and sometimes I felt so overwhelmed it hurt to breathe. But in the middle of that, I also looked right into the face of hope, of joy, or peace and of a future. Compassion International is the breath of fresh air that breathes life into the darkness of poverty. They are able to provide that hope thanks to the thousands of sponsors around the world who have stood up and offered a small sacrifice.
If you are interested in sponsoring a child through Compassion but have questions or reservations, please feel free to voice those in the comments and I would be happy to answer them to the best of my ability. If you're on the fence and have been considering child sponsorship I can tell you without fail that you will never, ever regret the decision.
If you'd like to read more about the experiences I and the other bloggers had while in Tanzania, please visit the Compassion Bloggers site where all the posts are listed. But I will warn you in advance – you'll want to bring Kleenex.
Sponsor a child in Tanzania today by clicking the banner below.
All photos taken by Keely Scott