This post may contain affiliate links. Read my disclosure policy here.
This year, for Mother's Day, EngenderHealth is bringing back their Plant a Flower, Honor a Mother campaign!
EngenderHealth is a non-profit global reproductive health organization. They are dedicated to improving the lives of mothers around the world, by helping them access family planning, safe childbirth, and maternal health care. While most times in the United States these are things we don't really even have to think about, imagine what women face in some of the poorest countries around the world.  In fact, right now EngenderHealth supports women in 20 countries around the world.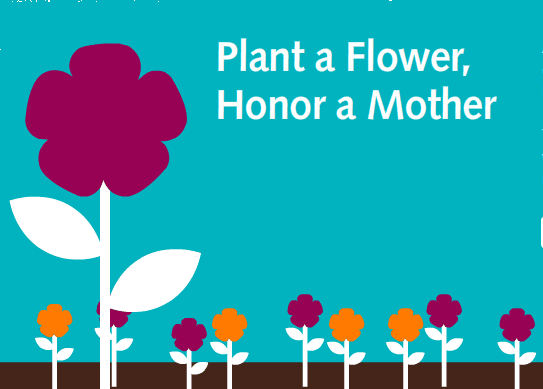 Plant a Flower, Honor a Mother inspired more than 6,000 people last year to plant a virtual flower in honor of a mother in their lives.  I'm getting teary eyed just thinking about this.  Every time a flower is added to the garden, EngenderHealth receives $5 thanks to an anonymous donor.  This by the way is at no cost to the individuals planting the flowers.
This is a fantastic alternative – or even addition – to a Mother's Day gift.  Plant one for your mom, your grandmother… the aunt who practically raised you… anyone who has been there for you just like a mom would have.  Then get her giant ProFlower's baskets to show her how much you care.
 I planted flowers in the garden for my mom and my two amazing grandmothers.
You can even make a donation to help make motherhood safer around the world – which will be matched dollar for dollar!
Visit Plant a Flower, Honor a Mother today.  Celebrate your mom while helping other moms at the same time.

Written by 5 Minutes for Mom contributing writer Liza Corbo. Liza is a mom of three boys – a five year old and four year old twins. On her personal blog, Cira's Lyrics, she writes about family, chaos and day to day happenings. She also writes reviews at Buy-Her where she focuses on fashion, beauty products, and more. Connect with Liza on twitter at @Liza_Rae.