This post may contain affiliate links. Read my disclosure policy here.
We bought our house almost six years ago after searching countless homes to find just the right one.  One of the biggest criteria I had was a big, full basement – something that would provide plenty of room for the wee ones to run and play during the long Chicago winters.  We finally found that house, and now the wee ones won't go down there.  They're afraid of the basement.  While they will go down there together or with an adult, neither one will so much as go to the landing of the stairs – within full sight of me – alone.
I have hope, however.  There is a new children's book – written by a four year old – about overcoming fear.  Stoney's Shadow was inspired by the fear Stoney Cooks felt over shadows.  She is now raising funds to publish the book via KickStarter.com.  The book is accessible to all children, as the main character is gender neutral.  The book will be available not just in English, but also in French, Spanish, and Mandarin.  Once the book is published, a portion of the proceeds will be donated to the International School of Brooklyn to support scholarships for global multilingual education.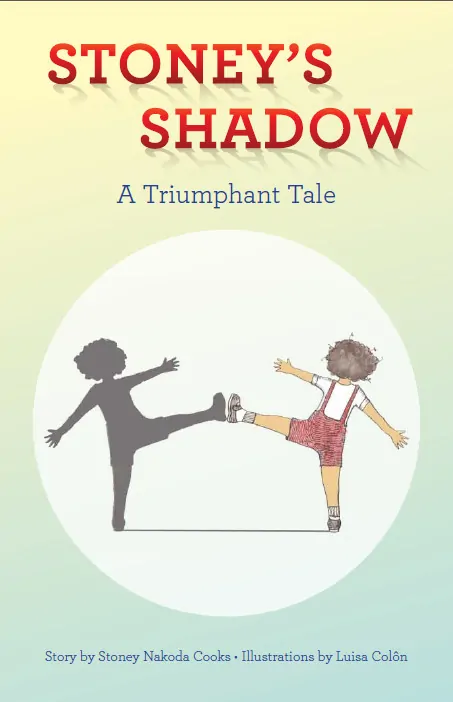 You can support this book.  If you do so before May 23, 2012 and preorder the book, you or your child will receive an acknolwedgment in the book.  You can pledge support for the book via the KickStarter.com site.  Even as little as a $1 pledge makes a difference, but for $5 you can donate a copy of the book to your local library, school, or church.  You can get your own electronic copy of the book with a $10 purchase on the site.  There are additional support levels, including those which will also get you a hard cover copy of the book and handwritten thank you notes.
The book is a transcription of the oral story Stoney Cooks has told about how she overcame her own fear.  Her mom has assisted with the transcription, and Luisa Colon is providing the illustrations for the book.  There's always something about books that makes me feel good.  Knowing that donating towards publishing this book not only helps encourage a very young author but also provides me with a book that might help change the attitude of the wee ones towards the basement?  Well, for me that's an investment well worth making.
In the interest of full disclosure, this was a compensated post.  However, all opinions expressed remain my own.
Written by Michelle, a 5 Minutes for Mom contributor who fondly remembers the days when she dreamed of being a young author.  She still writes regularly on her blog Honest & Truly!, and you can also find her on Twitter where she reminisces as @HonestAndTruly.