This post may contain affiliate links. Read my disclosure policy here.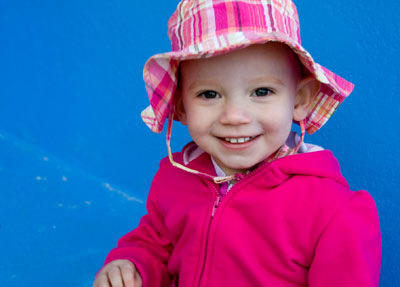 Oh, my baby girl is just so delicious! I grabbed this super sweet shot during our visit to Discovery Cove.
Little did I know at the time, that it would be the last shot I would ever have of her perfect little baby teeth…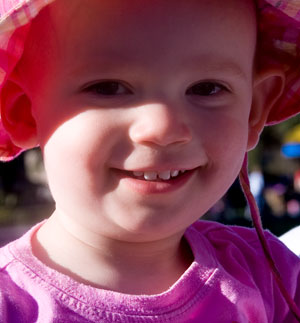 No longer perfect, but still just as sweet!
The next day, while her brother and Daddy were enjoying the Indiana Jones show at Hollywood Studios, Olivia took a spill on the concrete steps at the park.
It was just a little, toddler trip — marked only with a two minute session of tears. But later that day I noticed something different about her smile. My little Livie had chipped her tooth!
Honestly I have no idea HOW she managed to chip her tooth! When she stumbled on the stairs, I was right with her and she didn't seem to even hit anything. But I guess her tooth must have hit the ground. Poor thing.
Liv is an energetic and adventurous girl who has us constantly chasing her. So really, I think her chipped tooth smile suits her. Just one more souvenir of her busy toddler years. 🙂