This post may contain affiliate links. Read my disclosure policy here.


Welcome to "Learn, Love and Link" — a new 5 Minutes for Mom column devoted to building an interconnected community among our readers.
This monthly column will introduce you to more of our mom-owned blogs, sites and stores in our directories, with the hopes that you will learn and discover new things, come to love them and then share them through links.
5 Minutes for Mom is all about promoting moms. There are hundreds of fabulous mom-owned stores, sites and blogs in our directories and we want to help you find them. (There are also still tons of sites waiting to be listed… and we thank you for your patience. We're trying to get caught up.)
This new monthly column "Learn, Love and Link" will help us all find new sites and spread some love. We will look into our directories to find and feature a few stores, sites and blogs here in this post and then you can dig into the directories and find a couple stores, sites and/or blogs that you've never seen before and introduce them to your readers. Then you can add your post link to the Mr. Linky so that others can visit your blog.
All participants in the Mr. Linky will be entered into a sponsored giveaway!
Let's get started.
Prize worth over $1,200!
To kick off the new column, we have a HUGE giveaway… like worth OVER $1,200!!!
Imprint on My Heart — one of the mom-owned stores specializing in handmade jewelry — will give one lucky Learn, Love and Link participant a 14kt yellow gold small heart charm (retail value $1,238.00).

Yes, join in this Learn, Love and Link carnival and you may win this beautiful 14kt yellow gold small heart charm that you can have customized with the fingerprint of a loved-one.
Love is in the air this month, and what better way to celebrate than with truly priceless custom fingerprint jewelry, from Imprint On My Heart. Offering quality, solid-cast, custom fingerprint jewelry and gifts, Imprint On My Heart is the perfect way to keep that precious someone close to your heart. With the Love Notes Signature Collection, you can even add a special handwritten note, love note, signature or drawing in the actual writing of your loved one.
Featured Blogs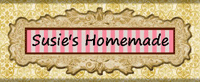 From our Homemaking Blogs section:
Meet Susie from Susie's Homemade.
Susie blogs as a creative outlet and to promote her Etsy business. Read more about what Susie has to say about her blog in her interview.


Dawn is a work-at-home mom who loves to blog. She started blogging back in November, 2007 and we interviewed her early on in her blogging journey. She is included in page 5 of our Mom Blogs directory.
And by the way… Moms who sell handmade products, be sure to visit Sweet Pea Cakes, Etc. blog for information on the new Consumer Products Safety Improvement Act, which went into effect on February 10th.
Featured Stores
In the Digital Scrapbooking section of our Mom-Owned store directory, you'll learn about Photo Inspired.

And if most of you are like me, you probably snapped hundreds of photos during the holidays but now we're too ashamed to admit we don't have time to organize them. Photo Inspired to the rescue. Mom-owner Heather Beckley takes your photos and creates one-of-a-kind keepsake videos for you. Don't let there be any shame in your game… allow another mom to help you accomplish one feat!
From the custom cards section of our Mom-Owned stores directory, check out Mango Ink.

And while you're sending Photo Inspired those snapshots, pick out a few to make snappy Valentine's cards at Mango Ink. They feature several cool designs to send to your sweetness.
Now, It's Your Turn
It is our desire that you will take some time to visit these featured blogs, stores and sites. In fact, it is our hope that you'll take some time to peruse our three directories. We know you will find many new blogs, sites or stores that you will fall in love with.
And, if you take the time to blog about your discoveries, sharing the directory link to your newly found site, you will have a chance to win a fabulous prize.
To participate in our Learn, Love and Link giveaway:
Look in our directories and find two stores, blogs or sites you like (and have never visited before).

In case you don't already know, we have three directories — Mom-owned stores, Mom-run sites and Our Readers' blogs.

Write a post on your own blog linking to their Interview/Inside Scoop pages from our directory.

Please remember to link to their interview page from our directory… and you can also link directly to their site.

Be sure to also include the "Learn, Love and Link" button, which you can find at the bottom of this post.

Come back here and add the link to your post in the Mr Linky at the end of this post and you will be entered to win.
Prize from Imprint On My Heart

To thank you for participating in Love, Learn, Link, we are offering a fantastic prize…
A 14kt yellow gold small heart charm from Imprint on My Heart, retail value $1,238.00.
Seriously!!! These charms are soooooo beautiful.
Read what one of Kathryn's customers said:
"Words do not express the loving emotion your jewelry pieces convey. I cannot thank you enough for the gorgeous hearts you custom made of my grandmother's fingerprint! The way you imprint the heart – draws me to place my thumb on top of it & hold it – I can hold her hand & feel her love whenever I need to. Your jewelry pieces are so special!" – Donna R
Here are our Learn, Love and Link Button Codes
Just pick a button and copy the code below it.

If your blog, site or store is featured on our blog or someone else's, we have a special button just for you. Display it with pride.


Please note: we do understand that many of you are still waiting for information on listing your site in our directories. We know some have been waiting for several months. We thank you so much for your patience. We promise that we will do all we can to try and get all of you, who are waiting, into our directory in time for next month's column.
If you would like to add your blog, site or store into one of our directories, please contact us with a subject of "DIRECTORY".
Add Your Link Here
If you published a "Learn, Love and Link" post on your own blog, sign the Mr. Linky below and be entered to win the $1, 238 gold charm from Imprint On My Heart.
(Please click on the read more link below to get to the Mr. Linky. Due to the Mr. Linky slowing down our home page loading, we have moved it off the home page.)
We will announce the winner in next month's Learn, Love and Link column.
Please see our site's Terms and Conditions of Use for a complete list of our Contest and Giveaway Rules. This promotion is void where prohibited.
This giveaway is slightly different than our standard giveaways where entries are submitted by comments. In this giveaway, you must participate in the carnival by posting on a blog and adding your link to the Mr. Linky.