This post may contain affiliate links. Read my disclosure policy here.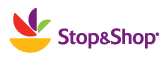 I've had the opportunity to attend a couple of meetings with the folks at Stop & Shop grocery stores, operating as Giant in some areas (I posted several entries after attending a meeting last summer).
Andrea Astrachan, the Consumer Advisor, led our meetings. She's a busy mom, just like us, but she wants the same thing that we want too — value for her dollar, and quick and healthy foods for her family.
I wanted to pass on one bit of information that thrills me. She shared with us the best buys for each season.
January: Avocados, Chicken, Condiments, Ground Beef, Kielbasa, Salsa
February: Cake Mixes, Fish, Frozen Vegetables, Shrimp
March/April: Beef Rib Roasts, Cabbage, Corned Beef, Lamb, Raisins, Prunes and Apricots

Want more? Leave a comment and perhaps I'll post some more money-saving tips and specific buys in the spring.
Stocking up on good sales is one way to save money. Another way that Stop & Shop has come to the rescue in these trying economic times is by offering Real Deals. These are items that are commonly purchased and that people like to stock up on, and instead of just offering the sale for a week, they are offered for a much longer cycle. I love this idea.
If time is more of a concern to you than money, they have expanded their Meal Solutions, with more prepared foods or meal-starters available in their store to help you get a healthy meal on the table in as little time as possible.
They are also trying to help guide consumers to make the best choices. They have teamed up experts from Harvard Medical School and others to design Healthy Ideas. There are more than 3000 products marked with this symbol throughout the store that meet the criteria of total fat, saturated fat, cholesteral and sodium levels, as well as having a significant percentage of one of the Recommended Daily Allowance in one or more areas.
And finally — if your family is battling illness this season (as we have been at our house this week!), Stop & Shop wants to help you out with free prescription medications. That's right you can receive up to of 14 days of free antibiotics with a new prescription through March 14. and they have lowered many generic prices to $9.99 for a 90 day supply.
So — now I'm asking you:
What HAVE supermarkets done to convince you that they care about your needs as a consumer?
What is something that they CAN do in the future that would help you out or make you a more loyal customer?
Speaking of food, click on over to 5 Minutes for Giveaways for a chance to win a fancy Crock-Pot eLume. I love mine!