This post may contain affiliate links. Read my disclosure policy here.
It's Resolution Time Ladies…
Did "losing weight" make your 2009 New Years Resolution list?
I'm betting most women have either losing weight or getting in better shape somewhere on their lists.
Yes, losing a few holiday pounds and getting in shape are right at the top of my 2009 list.
Last year, my big resolution was to get rid of all my baby weight. My second baby, Sophia, was born on Oct 12th, 2007, and I still had weight to lose from my first pregnancy!
Gradually by summer 2008, I met my goal and was back to my pre-pre-pregnancy weight.
Since I loathe having my photo taken, I don't have much documentation of my weight loss. All I can find at the moment is a photo of Janice and me when we were 37 weeks pregnant in September 2007 (we were due 4 days apart) and a photo of us in July 2008.
Sept 2007 – 37 Weeks Pregnant


Susan and Janice

July 2008 – Baby weight gone


Janice and Susan
Visual Motivation
I have to admit, I had a rather unique motivating tool that helped me reach my goal. I had the visual motivation of…
My twin sister, Janice — A skinnier version of me!!!
You can see in our 37 week pregnancy photo how Janice (who had been extremely disciplined with her diet during her pregnancy) was still very tiny at 37 weeks. She had her baby at 38 weeks and quickly was back into her old clothes. But my weight took longer to shed.
Seeing what I could look like if I cut back on the banana bread definitely motivated me.
Okay, so we can't give you a skinny twin sister to motivate you to be thinner… BUT we have found something even better!!!
What we found to help you lose weight is a site called www.weightview.com and it's all about Visual Motivation.
The idea is simple. And it is FREE! You send in a photo of yourself and tell them your weight loss goal. They modify the photo to show you what you could look like after you reach your goal.
You use that "after" photo to motivate you to lose weight.
And, since support from friends is key to your success, the weightview site has a great community where you can share your journey and have fun while getting healthy.
Testing WeightView.com
We've had a few of our readers sign up at www.weightview.com and submit their photos. We're going to follow these ladies and, at the end of the month, we'll check in to see how much closer they are to their goals.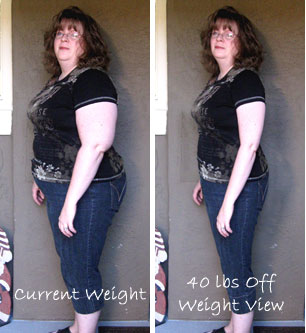 I am a Christian Stay at Home Wife and Mama. I have struggled with my weight ever since I was young…like junior high young!
The only time I was ever really slender was when I was single and B.C. (before child).
I want to be healthy for my 15 year old son, my 2 year old son (whom we are in the process of adopting), and for my husband.
I'm actually starting a "15% Club", and have blogged about it at MamaBearGetsChatty.blogspot.com. I've invited any woman who wants to lose 15% of their weight or more, to come and join me on this journey to health, energy, and being able to shop for clothes that aren't "plus sizes"!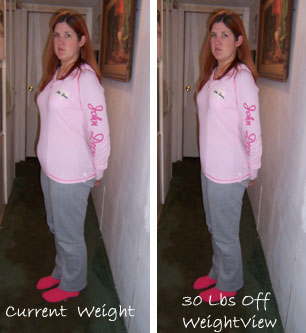 My name is Shelly Burns. I am a 35 year old teacher, blogger, and reader. My husband and I live on 9 acres where we raise paint horses.
On my blog, I review books — mostly children's books, but also YA, and adult titles.
I have never been small, weight wise, but because I am tall I can carry more weight. About 3 months ago, I started to notice that my body was taking on a different shape, and my pants started to fit differently.
So, I decided that, Jan. 1, I was going to do something, anything. That's when I heard about weightview.com from 5 Minutes for Mom and knew that was the motivation I needed.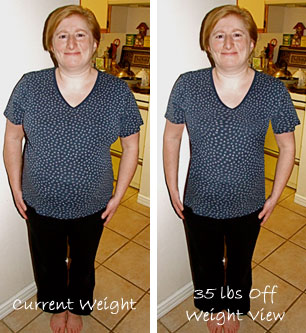 I have always had a little tummy but now after my daughter was born three and a half years ago I still haven't lost my baby weight.
I hope to lose 35 lbs give or take 5 or 10 lbs. I plan to eat more salads, fruits and vegetables and go to the gym while DD is in pre-school or art class. My after picture is the incentive that I need for motivation.
Join me on my weight loss journey as I blog about it at Michelle's Family Journal
WeightView.com Will Give One of You A Wii Fit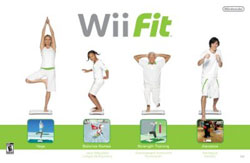 So now… what about you?
Do you want to lose weight?
Would you like to win a Wii Fit or a cash prize of $160?
Okay, here's what you need to do:
FIRST: Sign up at www.weightview.com and submit your photo. It is FREE.
THEN: Leave a comment here telling us you've signed up.If you want extra chances to win, you may earn additional entries for the following:

Add our 5M4M button in your sidebar. Click here for banner codes.
Write a post and link back to this contest on your blog
Spread the word to your friends via facebook, twitter, etc.

Simply leave your additional comments for each of the extra qualifying steps. Your comment telling us you signed up at weightview.com is your first entry, so if you qualify for the additional five entries, make sure you leave six comments in total.

This giveaway is open for entry until Friday Jan 16th. We'll announce the winner on Saturday, Jan 17th.

Please make sure to check our site and your email address to see if you have won the prize. We must receive your reply within 5 business days.

(And… heads up… we'll be running a second giveaway for another Wii Fit in the last week of January. The second giveaway will be limited to participants of this current giveaway. To be eligible for the second giveaway you must first enter this giveaway by leaving a comment and signing up with weightview.com.)

This contest is open to US and Canadian addresses but the Wii Fit prize option is only available to US shipping addresses. A Canadian winner will only be eligible for the cash prize.

If the winner selects the Wii Fit prize, the Wii Fit will be purchased by weightview.com and shipped to the winner's mailing address. (Shipping charges will be covered by weightview.com.) If the winner chooses the cash prize, the winner can choose to receive $160 USD by check or by paypal.

Please see our site's Terms and Conditions of Use for a complete list of our Contest and Giveaway Rules. This promotion is void where prohibited.

All clear? So this giveaway is open for entry until Friday Jan 16th and we'll announce the winner on Saturday, Jan 17th.

Then, for the rest of January, stay motivated with your "after" photo and the weightview.com supportive community.

And in the last week of January, come back here and tell us your opinion of the weightview.com system for another chance to win a Wii Fit.