This post may contain affiliate links. Read my disclosure policy here.
Thank you all SO much for spreading the word yesterday about the Land's End Swim Sale Event. The winner of the first $100 gift card is
Tiffany Washko
Congrats Tiffany!
The swim sale is still going on, and today we are going to showcase some of the men swim suits.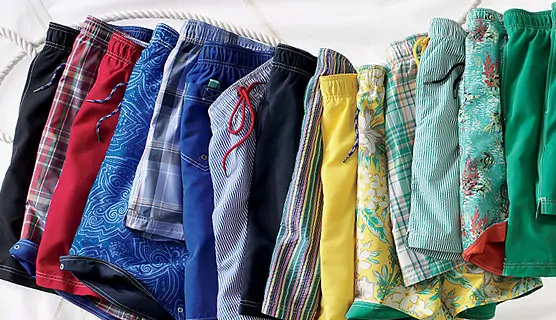 Land's End has all new patterns of swim  trunks this season for the guys. They come in single pocket, cargo, Volley style, or just regular style shorts. Each are made of durable fabric with a drawstring waist cord, and don't forget that you get 25% off!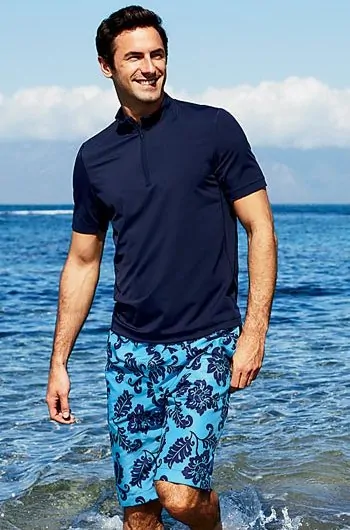 It's a necessity you'll want any time when in or on the water – Sun/Rash protection. The rash shirt screens out 98% of harmful UV rays and protects skin from harsh abrasives like sand, scuba straps, surfboard surfaces. It fits close to the body so it won't "balloon" under water, thus keeping you warm in cold water, too. It's made of featherlight fabric, so it dries fast in just few shakes.
These rash shirts come in long sleeve, short sleeve, and hooded. Choose between half-zip or no zip styles.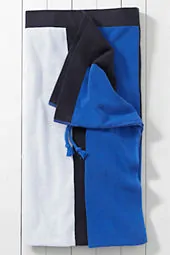 Every man's swim attire would not be complete without the perfect towel, so why not grab one of these Rugby Beach Blankets? Plush beach blanket offers room for two and includes stainless steel stakes to secure each corner. An attached storage pocket makes toting easy. With bold stripes in terry loops. Reversible.  70″Lx78″W. The best part is that you can have this monogrammed so that no other man tries to steal the towel!
Be sure and check out their FULL line of men's swim suit attire and accessories, and don't forget that right now from March 16th-19th, all of the swimsuits and accessories are on sale for 25% off with free shipping for orders over $50.
Enter to win a $100 Gift Card from Land's End
We will be giving away a $100 gift card every day for the next few days. This is a DAILY giveaway so it ends tomorrow! Be sure and get your entry in and spread the word.
This is part of a promotional campaign with Land's End. All opinions listed are our own.