This post may contain affiliate links. Read my disclosure policy here.
I have been browsing the Land End's Swim Sale Event this morning trying to find the perfect suit for me this year! The problem is, I have not purchased one in years so I am not sure what I need. I'm really glad that they have the Swim Resource Guide to help me out.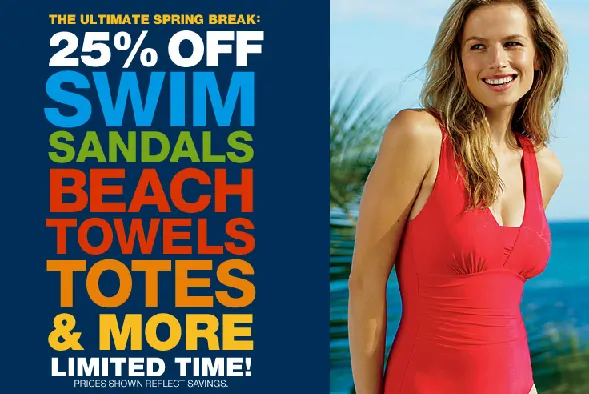 If you are looking for a fabulous new swim suit this year, here are a few ladies' designs that might be the perfect suit for you!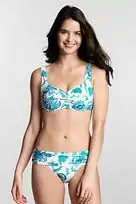 Women's Beach Floral Living Collection is gorgeous! I love that these bikinis are not super skimpy. They flatter your curves and still give plenty of coverage. The floral print is stunning and comes in several different colors to suit your style.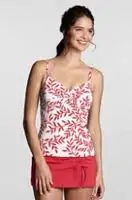 If you are like me and look for a little more coverage, be sure and check out the beautiful Living Leaves print. I love the matching skirts that you can pair up with this design.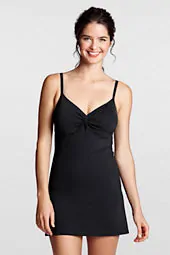 If a one piece swim suit is what you are in the market for, Land's End has a great collection of Living Twist swim dresses. It's a swim suit and a cover up all in one!
All ladies' swim suits come in a variety of sizes and I love the fact that you can mix and match all the different components. That is really important since not everyone's shape and body size are the same — and Land's End recognizes that!
Be sure and check out their FULL line of swim suit apparel, and don't forget that right now from March 16th-19th, all of the swimsuits and accessories are on sale for 25% off with free shipping for orders over $50.
Enter to win a $100 Gift Card from Land's End
We will be giving away a $100 gift card every day for the next few days. This is a DAILY giveaway so it ends tomorrow! Be sure and get your entry in and spread the word.