This post may contain affiliate links. Read my disclosure policy here.
I had blanket envy.
A few months ago, I noticed my friend's little girl with a beautiful, soft blanket. Selfish Auntie that I am, I immediately wanted one for Julia.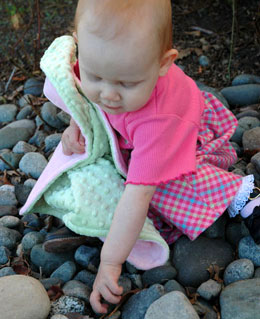 But guess what?
I found one that is even better!
In fact, I don't think I have ever felt anything as soft as this micro-plush "minkee" chenille baby blanket.
These exquisite blankets are handmade by a work-at-home mom.
You get to choose your fabric colors to design your perfect blanket or baby gift. Julia's has the soft pink smooth chenille and the unique Pistachio dot chenille, which has wonderful velvety bumps.
We chose the Cuddle Blanket size which is the perfect size for a special snuggle "blankie." It is small enough to throw in the diaper bag or to let her tote around without worrying about it dragging on the ground getting filthy.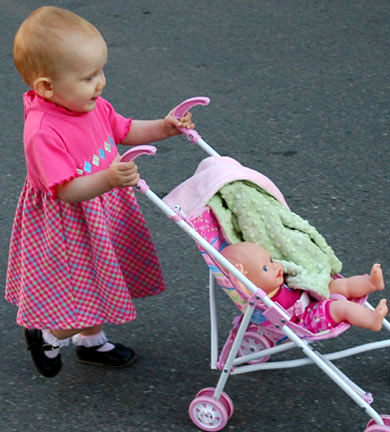 A special blanket can be such an important part of a child's life. If you are looking for a gift or an ultra soft blanket for your own child, you will be thrilled to find Dillyhearts.
Now my only problem is I have blanket envy again! I want one in my size to snuggle under while I curl up with a good book… or my laptop.